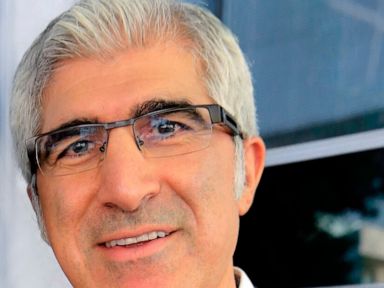 Mon, 12 Apr 2021 13:58:45 -0400
Inspired by the racial justice protests of 2020, Jahm Najafi is ready to shed his normally low profile to make some headlines for his partnerships and philanthropy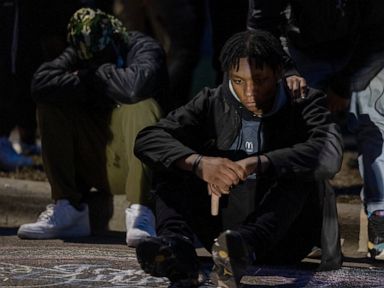 Mon, 12 Apr 2021 13:53:47 -0400
The police chief in a Minneapolis suburb where a Black man was fatally shot during a traffic stop says he believes the officer who fired intended to use a Taser, not a handgun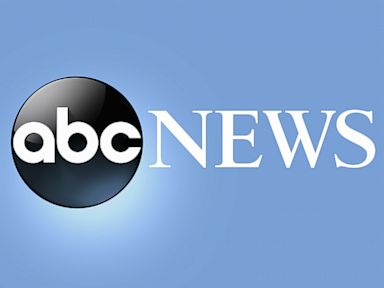 Mon, 12 Apr 2021 13:52:30 -0400
Authorities have identified the three young children who were killed in a gruesome slaying in Los Angeles over the weekend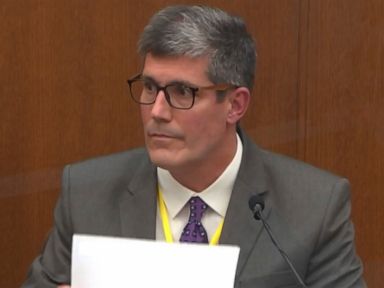 Mon, 12 Apr 2021 13:34:17 -0400
The judge in the George Floyd murder case has refused a defense request to sequester the jury, the morning after the death of a Black man during a traffic stop triggered unrest in a suburb just outside Minneapolis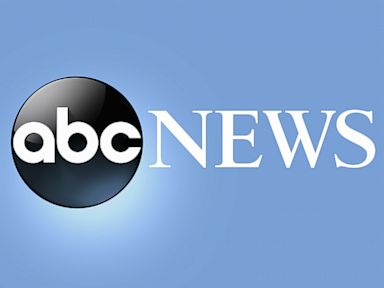 Mon, 12 Apr 2021 13:58:33 -0400
A North Carolina man who survived a shooting in front of his house two weeks ago was shot to death while he sat on his porch last weekend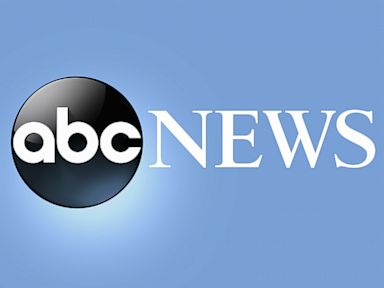 Mon, 12 Apr 2021 14:01:59 -0400
The former police chief of Connecticut's largest city has been sentenced to one year in prison for rigging the hiring process that led to his appointment in 2018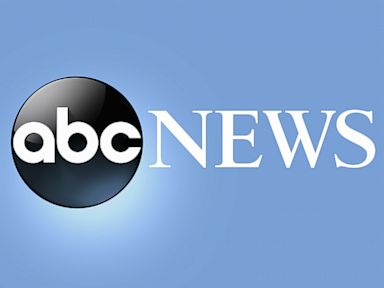 Mon, 12 Apr 2021 13:14:42 -0400
Minnesota police chief says officer who fired single shot that killed a Black man intended to discharge a Taser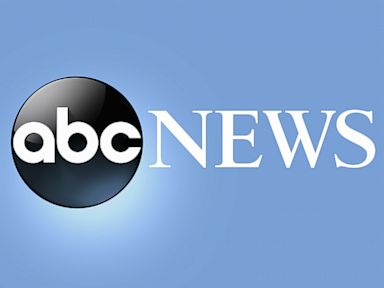 Mon, 12 Apr 2021 12:36:16 -0400
Testimony released Monday says the driver of an SUV packed with migrants stopped or slowed before getting slammed by a tractor-trailer in one of the deadliest border-related crashes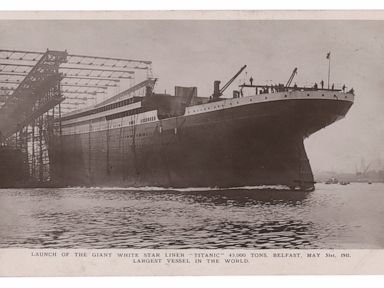 Mon, 12 Apr 2021 14:01:46 -0400
A postcard written by the Titanic's senior radio operator just weeks before the ocean liner sank in the North Atlantic in 1912 has been put up for auction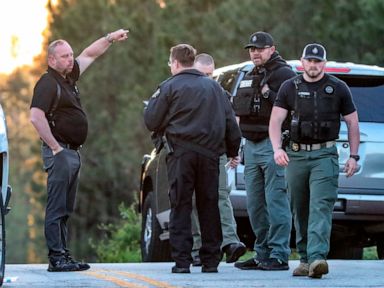 Mon, 12 Apr 2021 10:51:10 -0400
Georgia authorities say three officers were wounded when the passenger of a car shot them during a police chase that ended with one suspect killed and the other arrested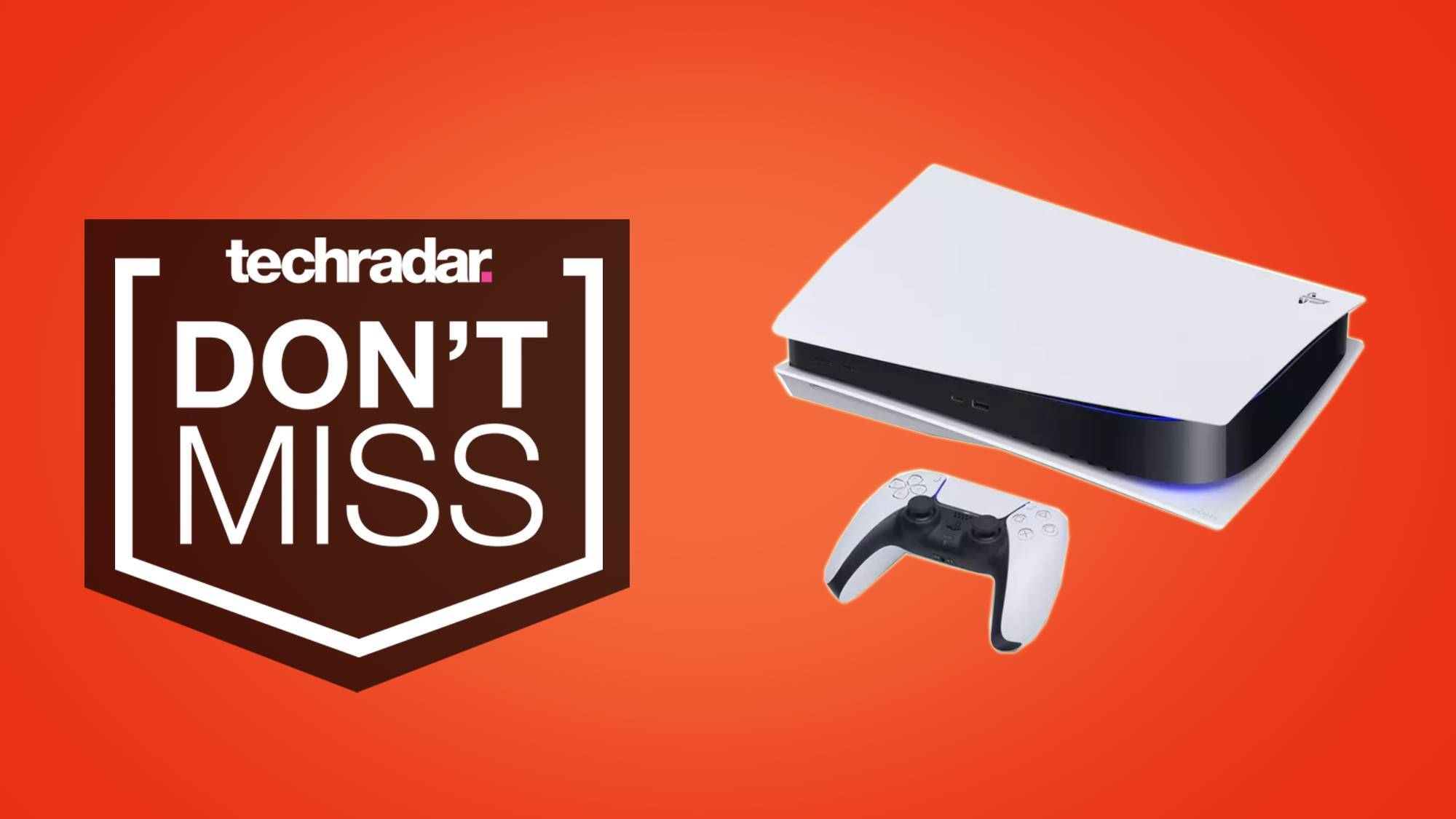 Mon, 12 Apr 2021 17:52:53 +0000
You'll have multiple chances to buy the PS5 console this week, according to our PS5 restock Twitter tracker. Here's how to get it.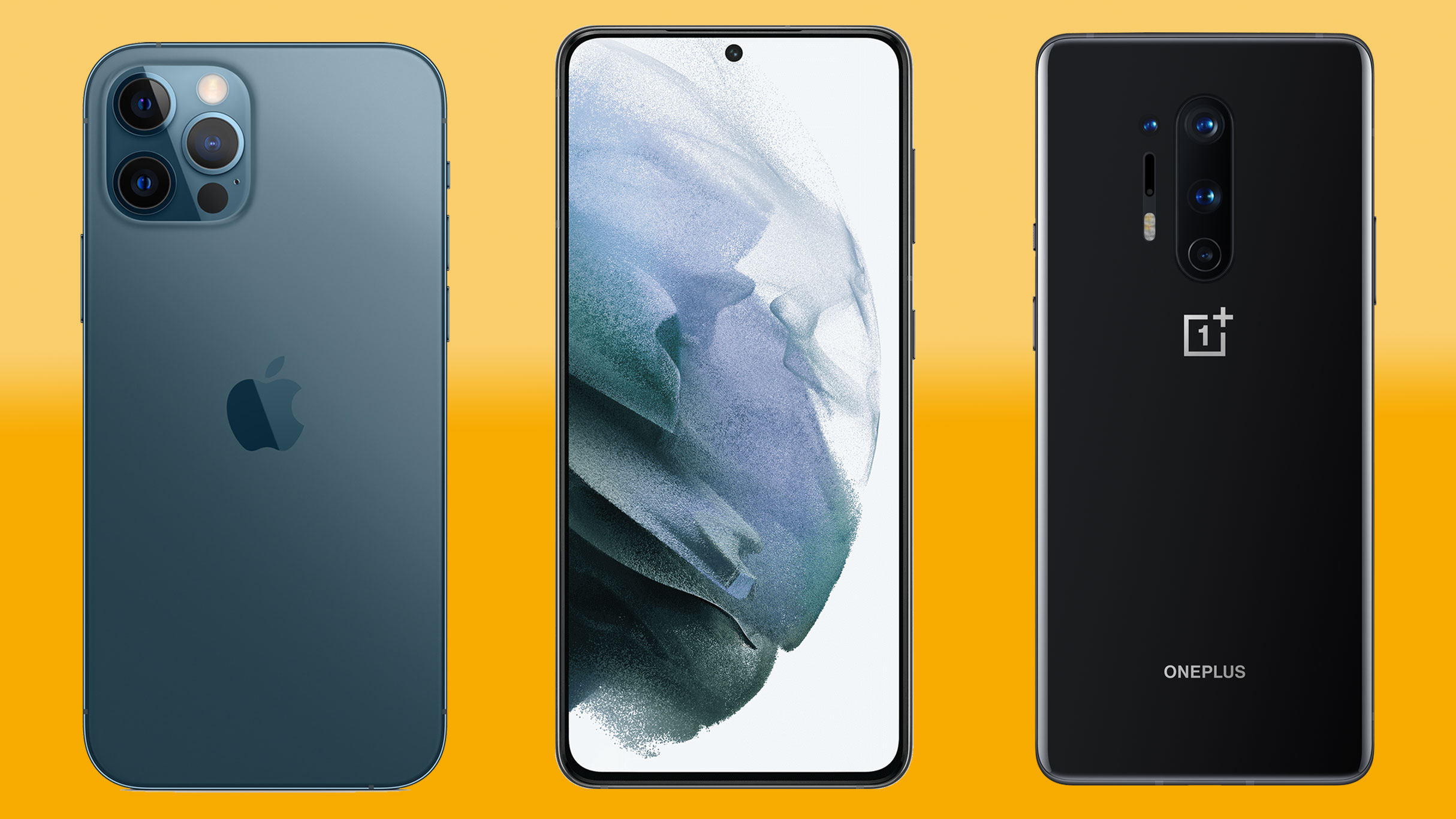 Mon, 12 Apr 2021 17:18:58 +0000
The Samsung Galaxy S21 Ultra is the number one phone in the world, and if that's not for you we have 14 other great smartphones.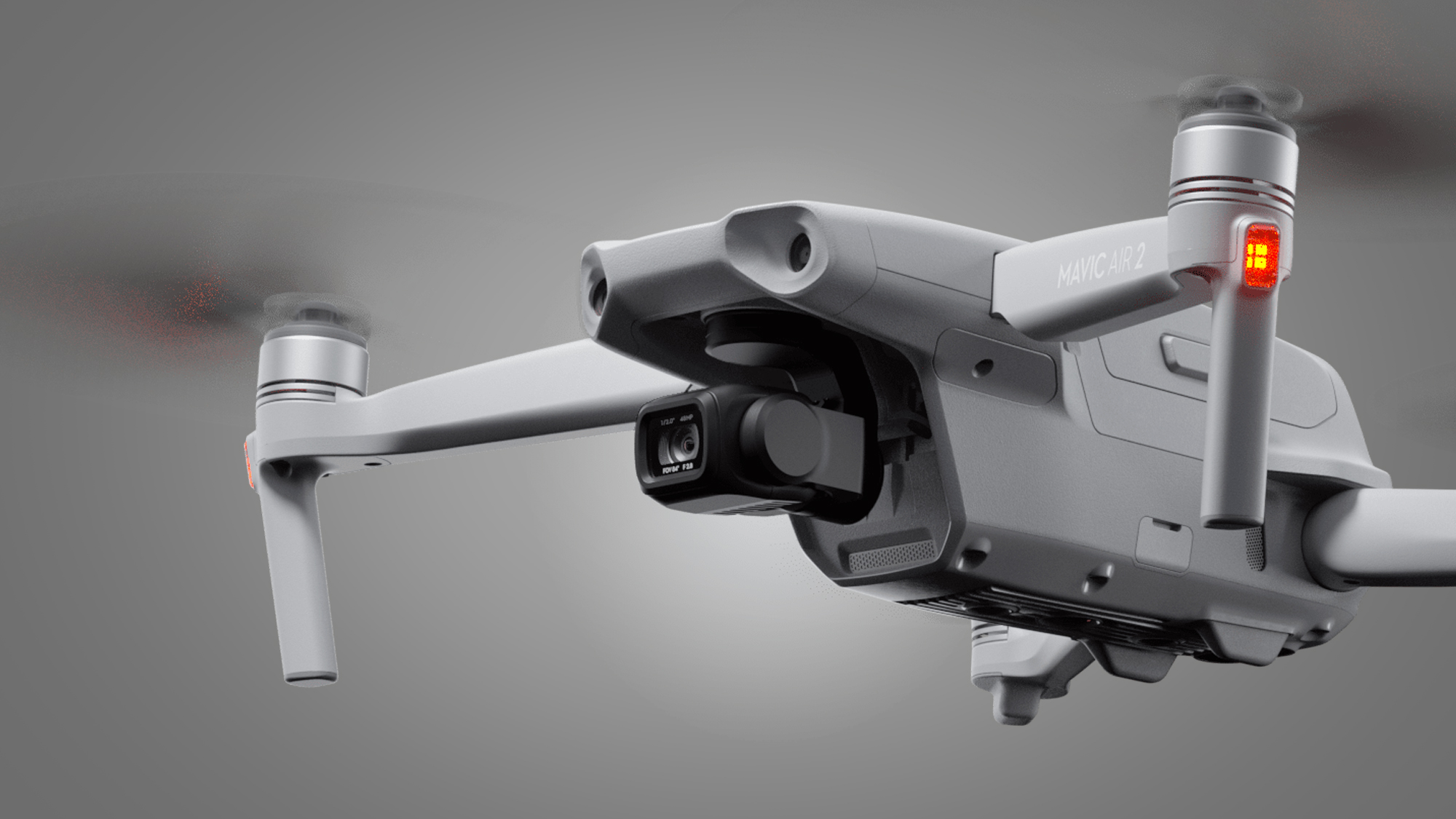 Mon, 12 Apr 2021 17:10:03 +0000
The DJI Air 2S has been spotted in a Best Buy store, ahead of a freshly announced launch event. How is the exciting drone shaping up?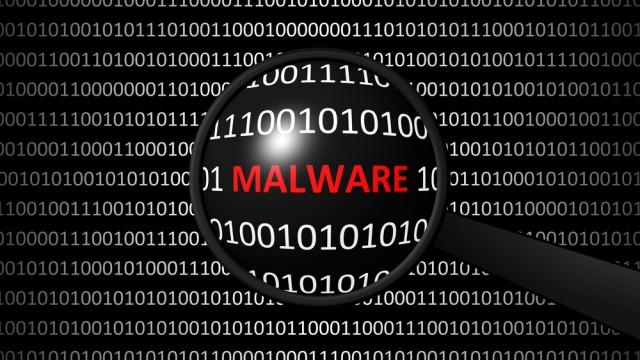 Mon, 12 Apr 2021 17:00:51 +0000
Microsoft has discovered a new campaign that uses legal threats to trick users into downloading the IcedID malware.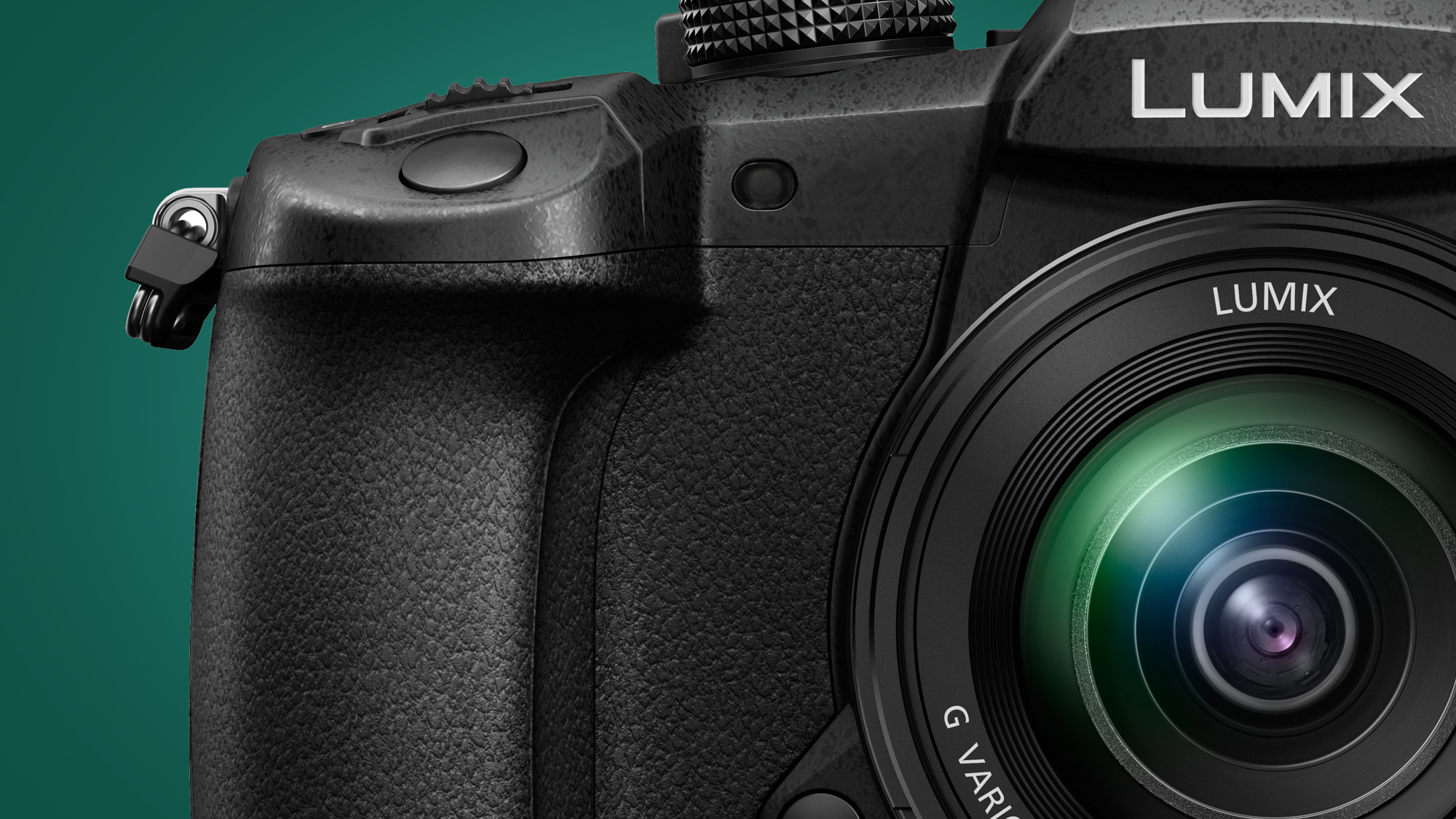 Mon, 12 Apr 2021 16:57:32 +0000
The rumored Panasonic GH6 could be the latest addition to the video-focused mirrorless family. But when will it arrive?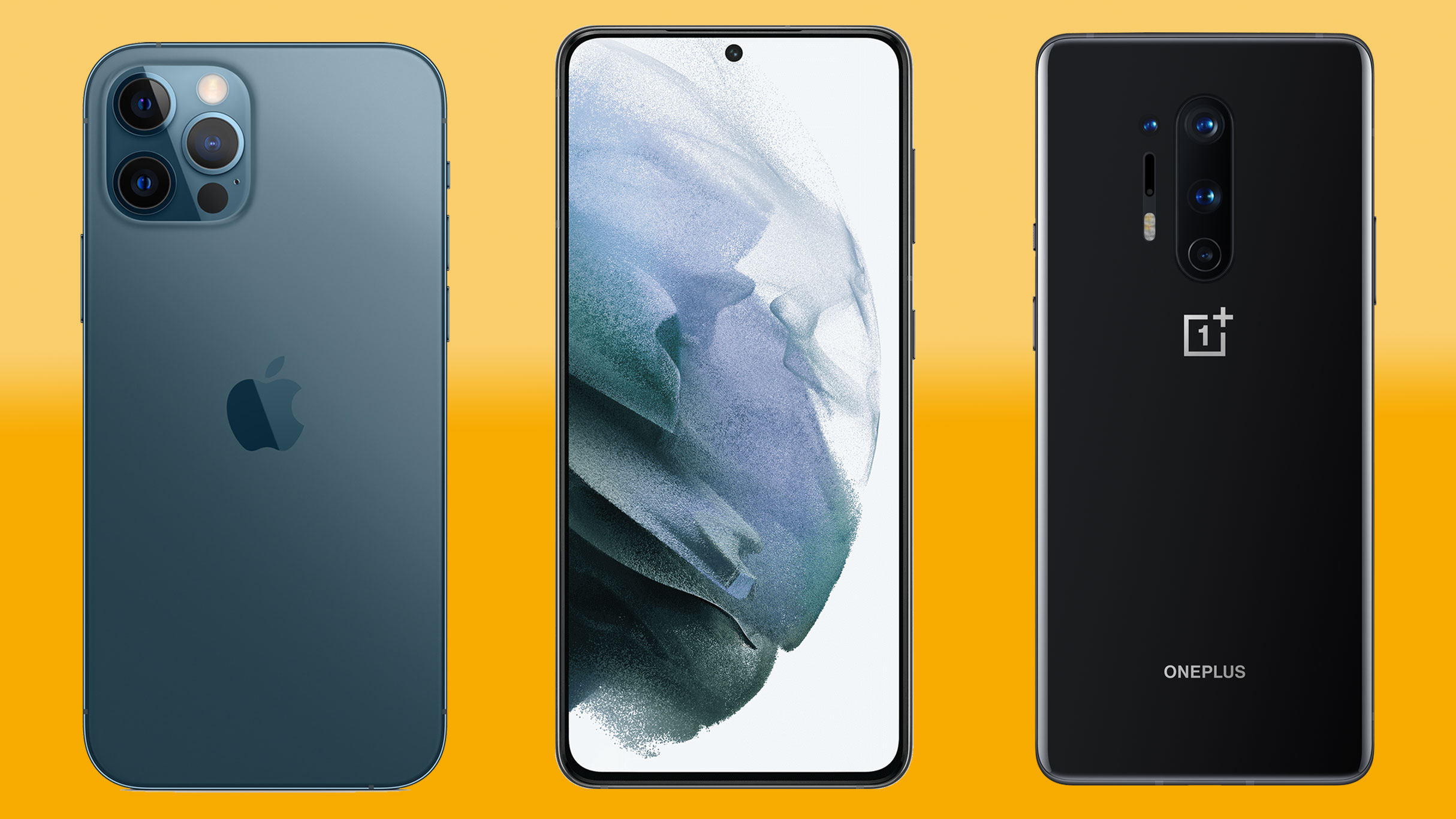 Mon, 12 Apr 2021 16:56:33 +0000
The Samsung Galaxy S21 Ultra tops our best smartphone rundown, but there are lots of other options.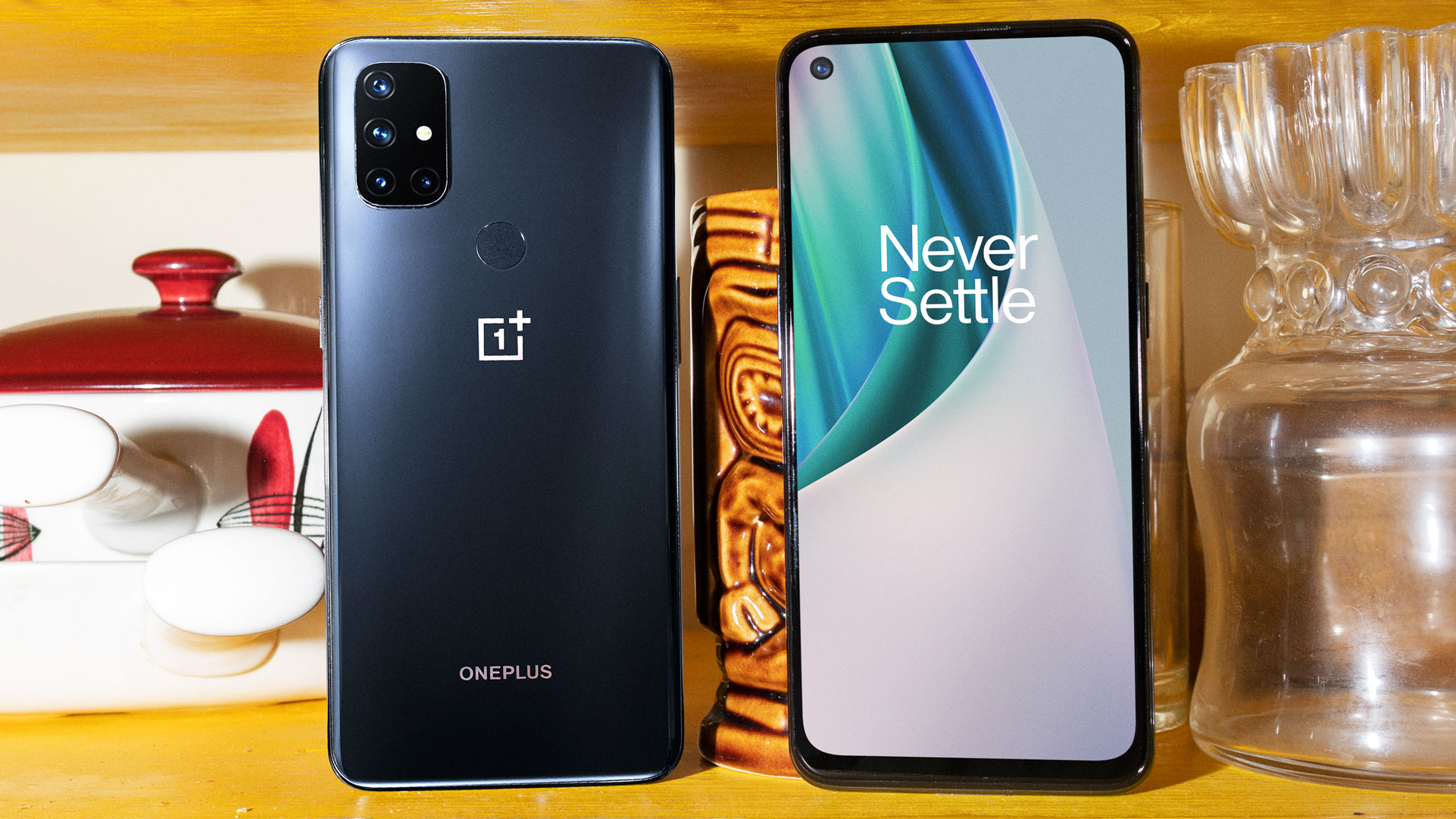 Mon, 12 Apr 2021 16:52:01 +0000
The new OnePlus Nord N10 5G smartphone is finally here and delivers top-of-the-line features, like 90hz display, 5G enabled, Warp Charge, 64mp camera, and more!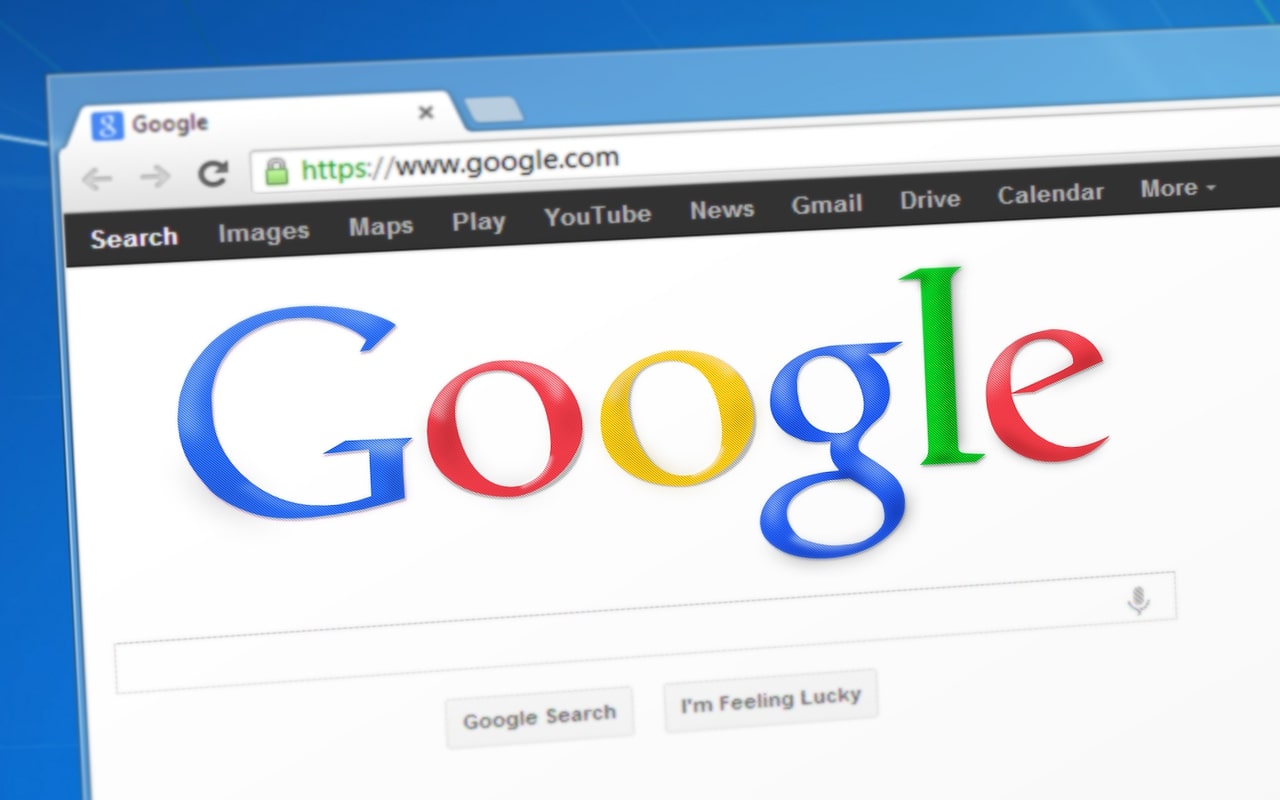 Mon, 12 Apr 2021 16:40:58 +0000
Google says all services should now be working again.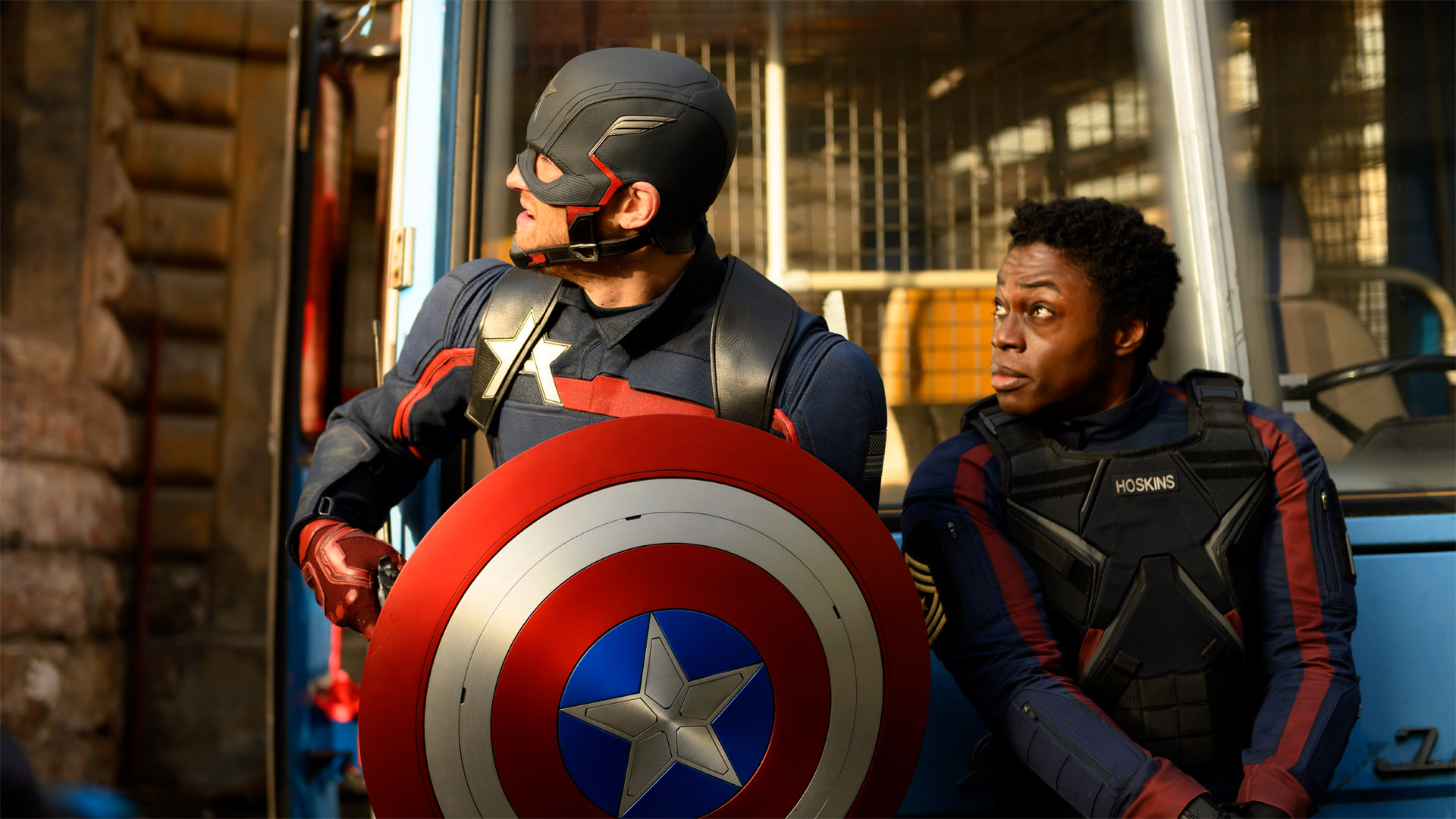 Mon, 12 Apr 2021 16:37:13 +0000
John Walker's Captain America looks like he's about to have his ass handed to him by Bucky and Sam.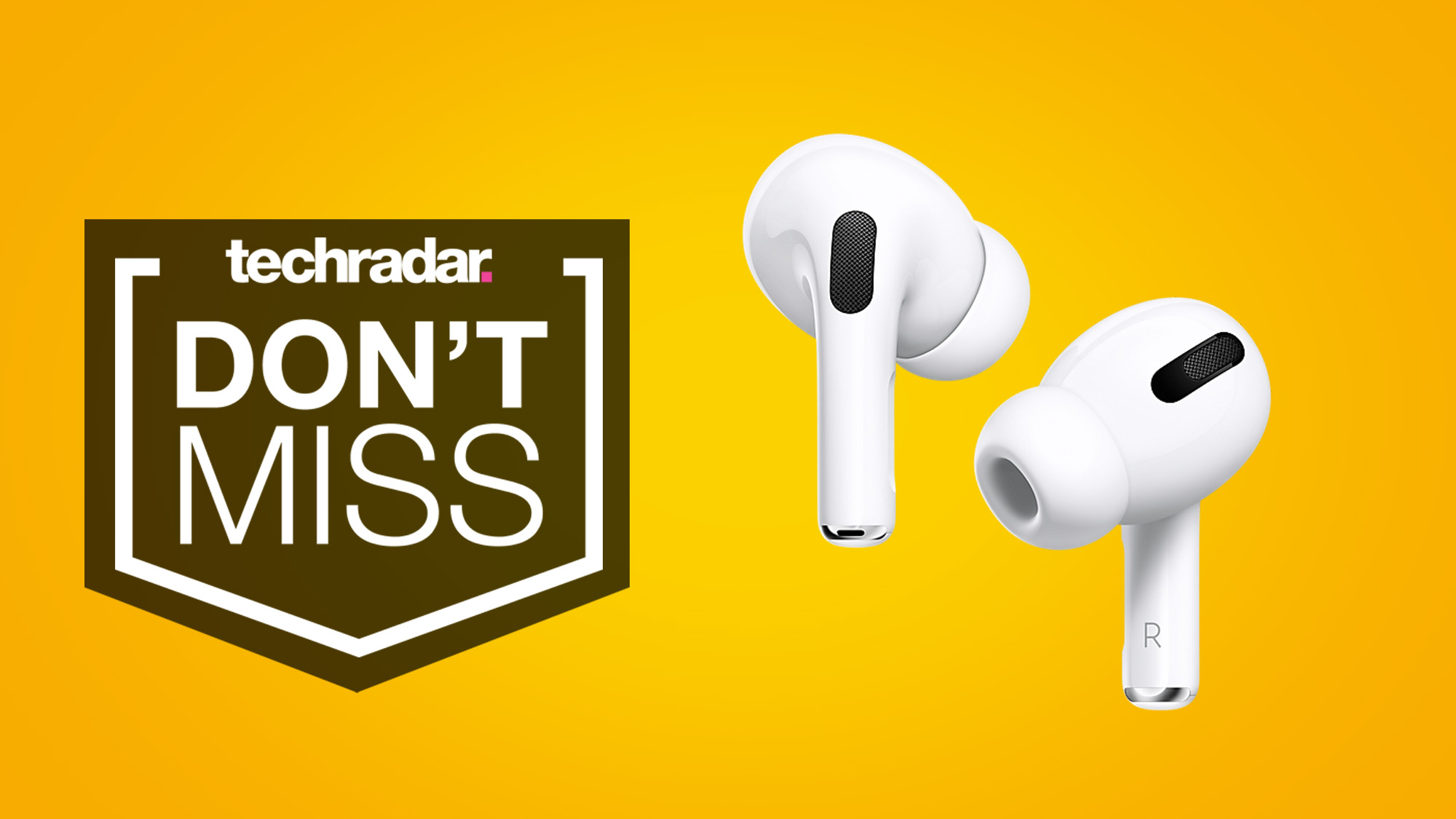 Mon, 12 Apr 2021 16:36:32 +0000
We're rounding up the best AirPods deals and we've spotted the AirPods Pro on sale and back down to $199 at Amazon.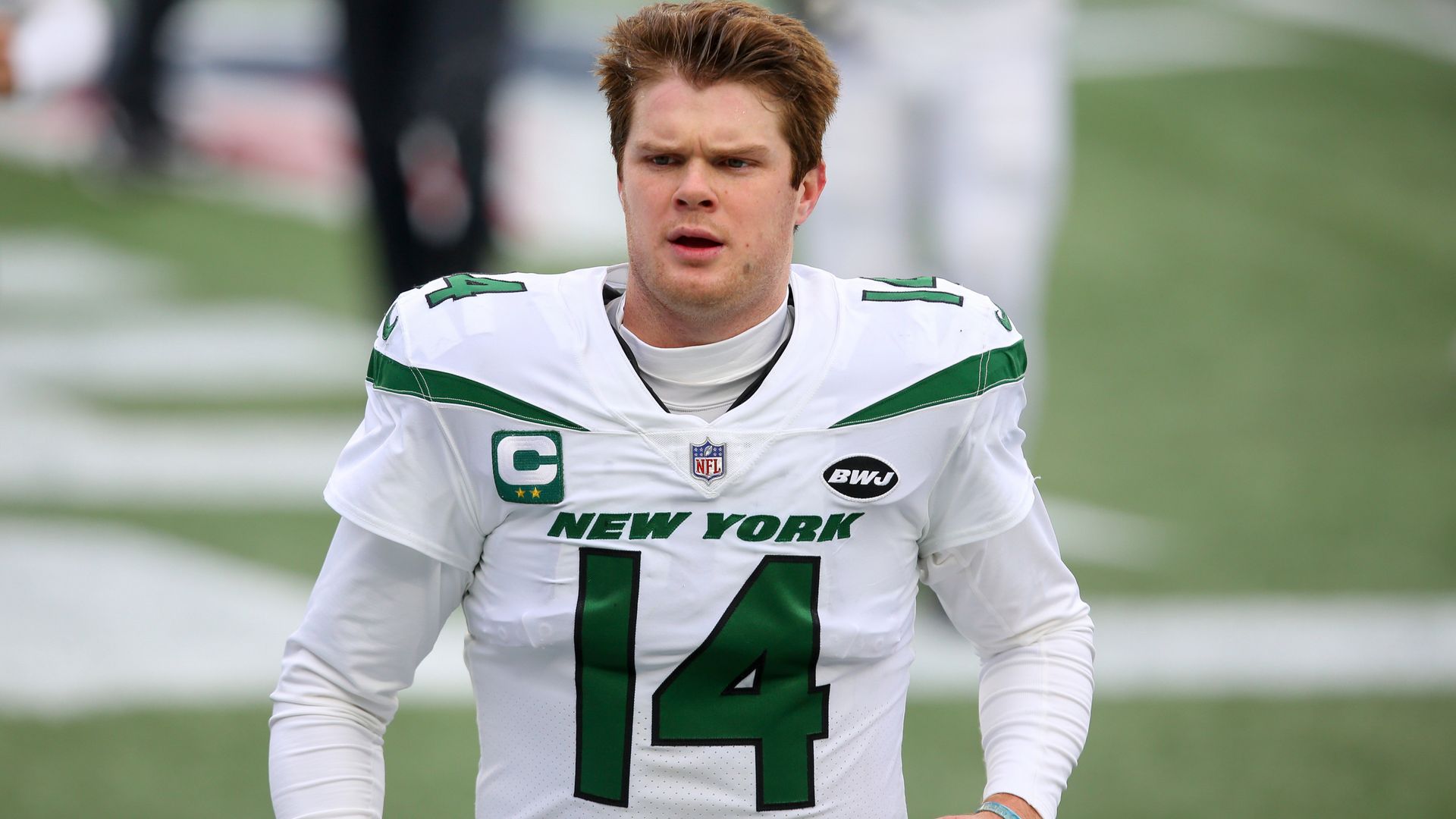 Mon, 12 Apr 2021 18:50:00 BST
Quarterback Sam Darnold says there is a mixture of "relief and excitement" after arriving in Charlotte ready to get to work for the Carolina Panthers.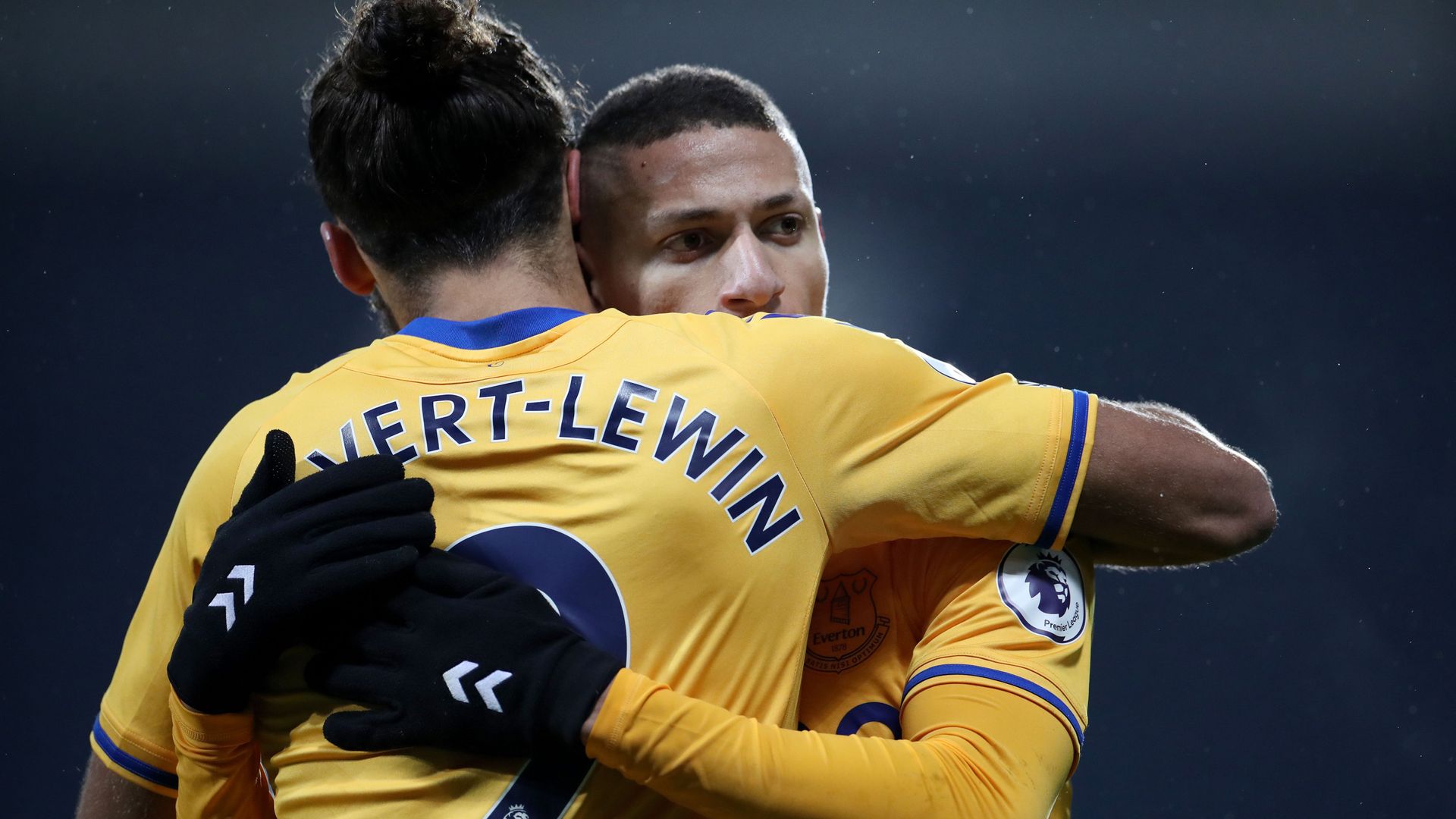 Thu, 08 Apr 2021 13:47:00 BST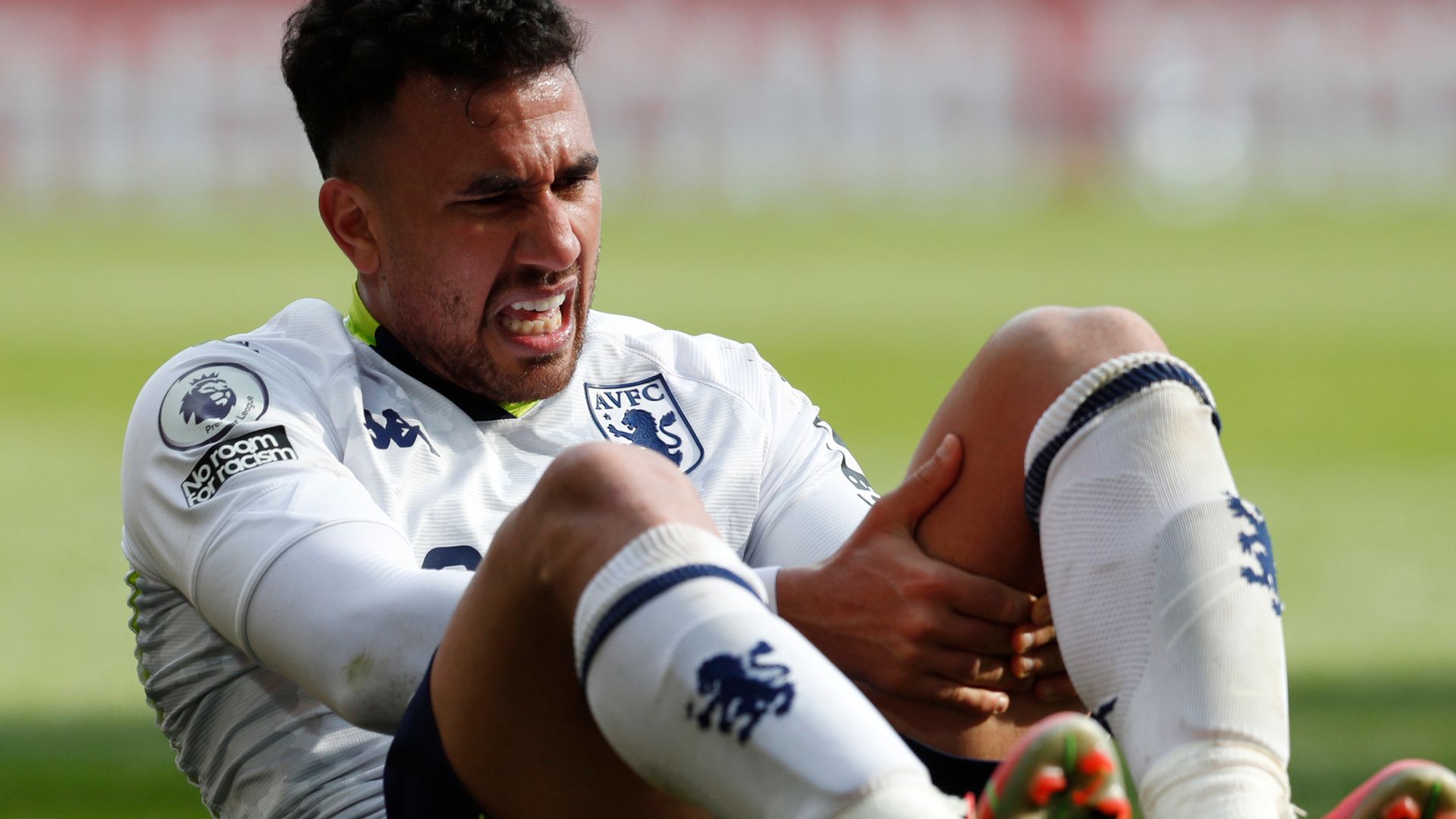 Mon, 12 Apr 2021 18:31:00 BST
Aston Villa winger Trezeguet is likely to miss the rest of the season as he requires surgery on a knee injury.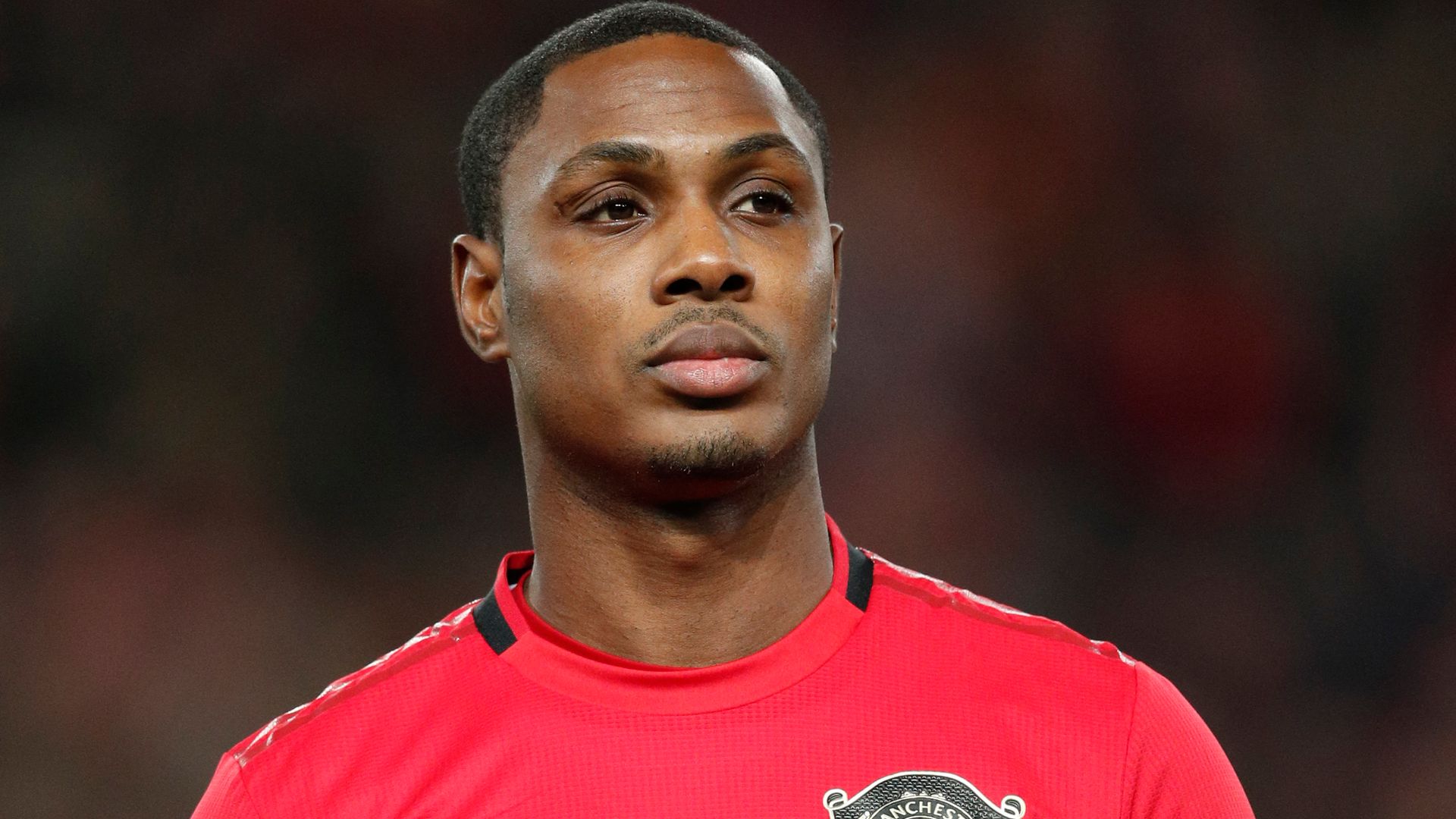 Mon, 12 Apr 2021 17:10:00 BST
Odion Ighalo believes the best way to tackle the growing issue of racism and online abuse is to focus on educating younger generations because "no man or woman is born racist".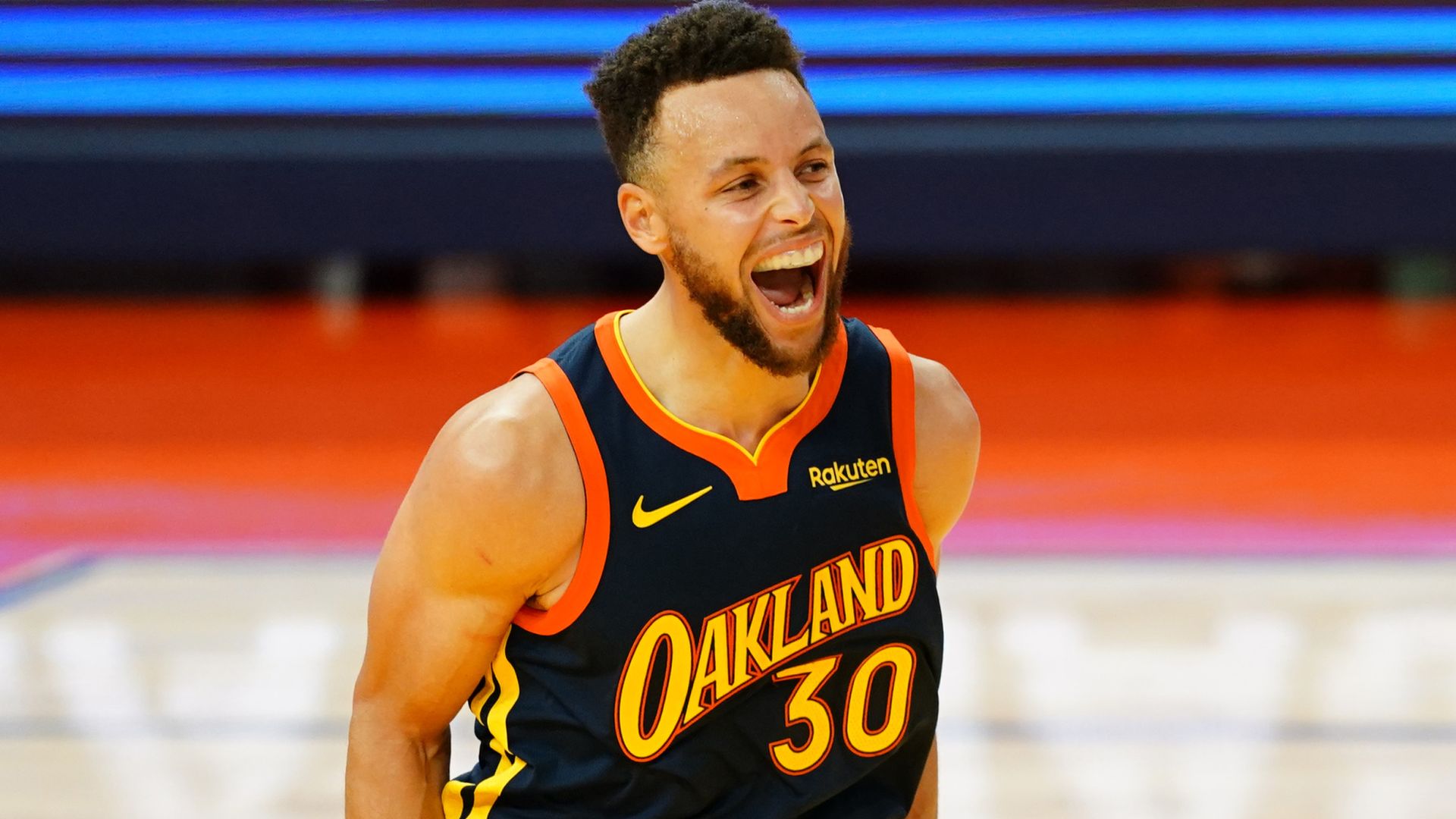 Mon, 12 Apr 2021 18:40:00 BST
Steph Curry is already the greatest Golden State Warrior of all time. That much isn't in doubt. But on Monday night against the visiting Denver Nuggets, he has the chance to leapfrog the legendary Wilt Chamberlain and become the player with the most points in the franchise's history.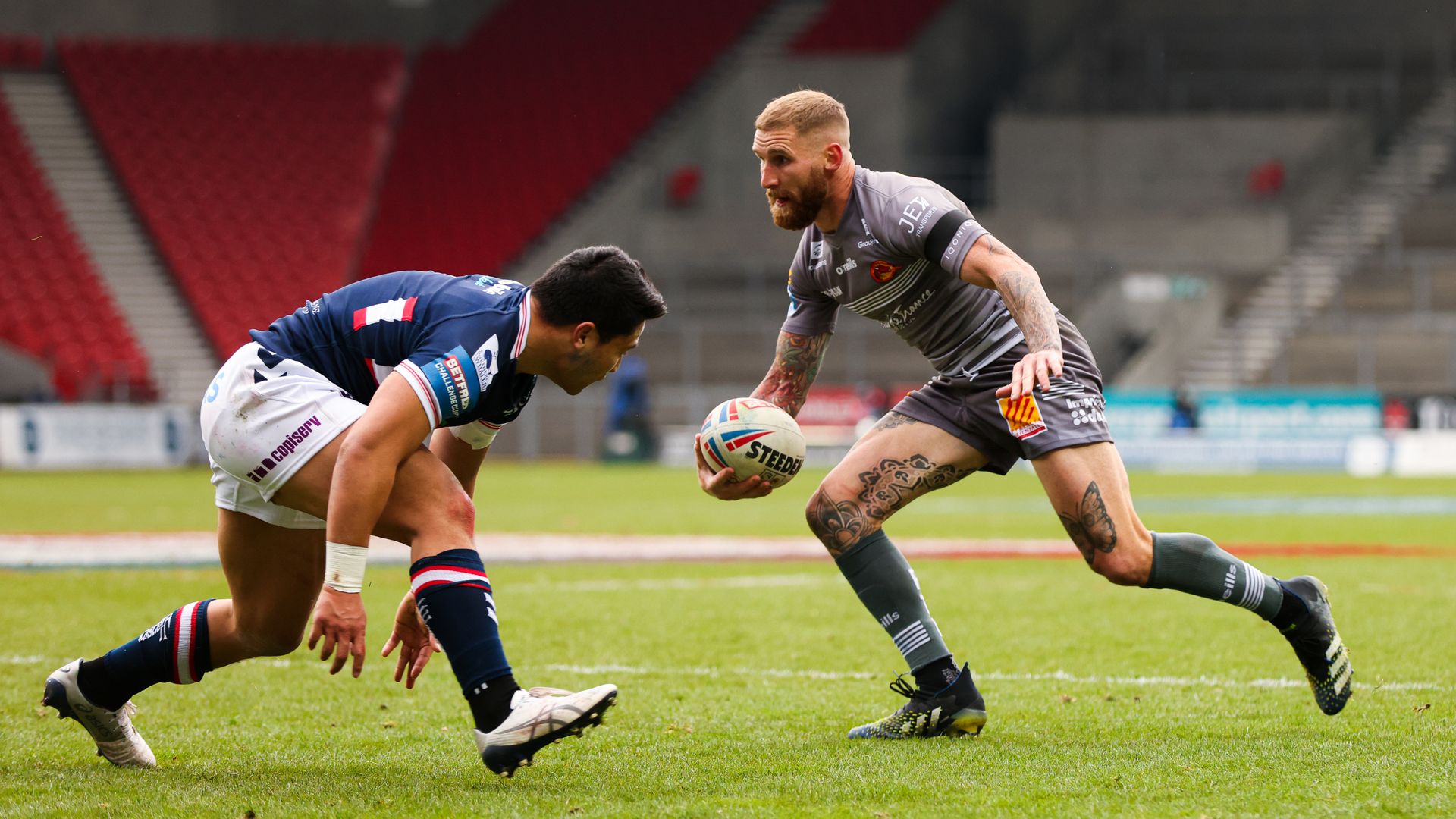 Mon, 12 Apr 2021 17:41:00 BST
The best of the Challenge Cup and the NRL combine in our latest team of the week, including Catalans' Sam Tomkins and the Rabbitohs' Benji Marshall.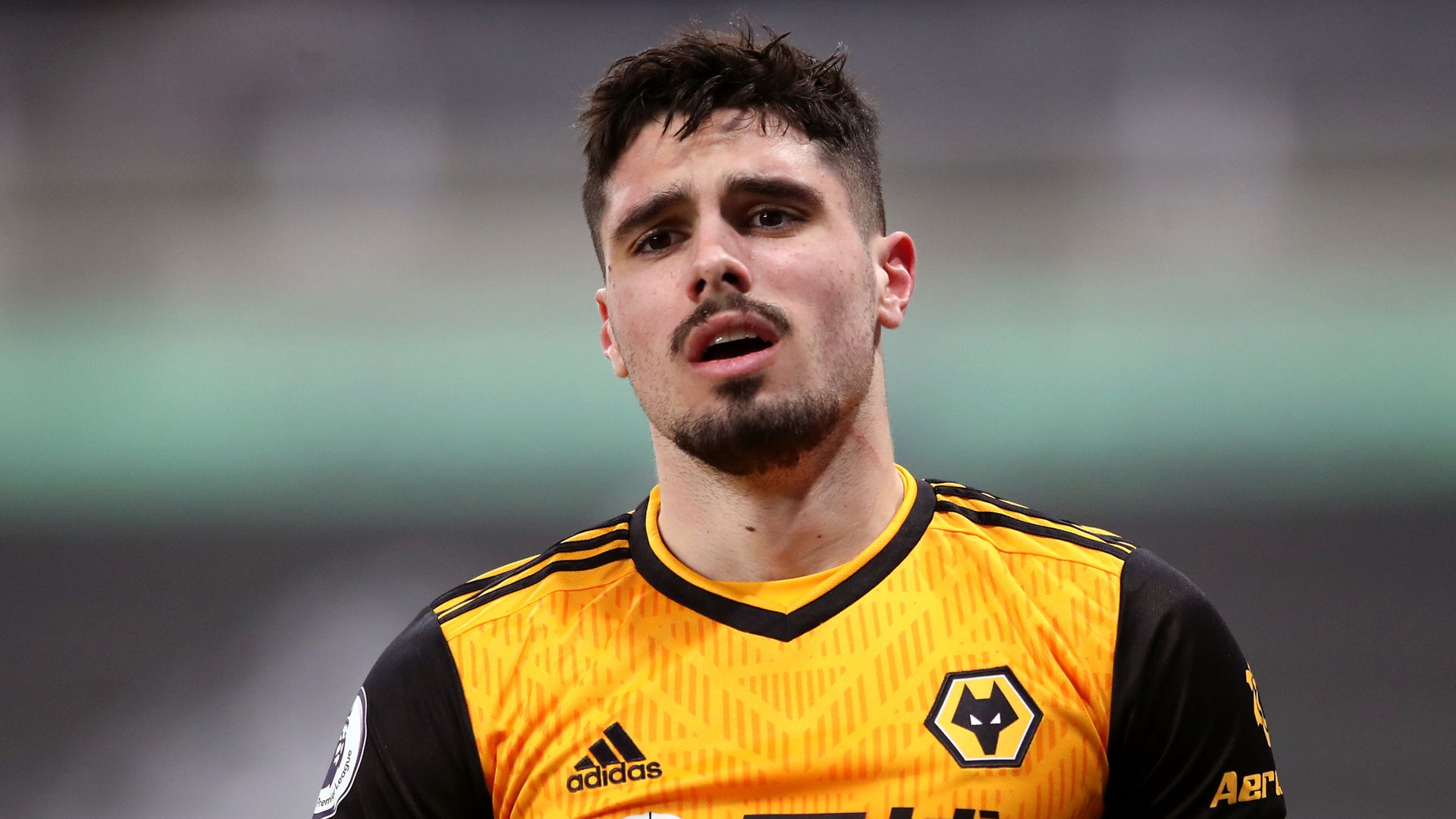 Mon, 12 Apr 2021 18:07:00 BST
Wolves forward Pedro Neto will miss the rest of the Premier League season after sustaining a knee injury, while midfielder Ruben Neves has tested positive for coronavirus.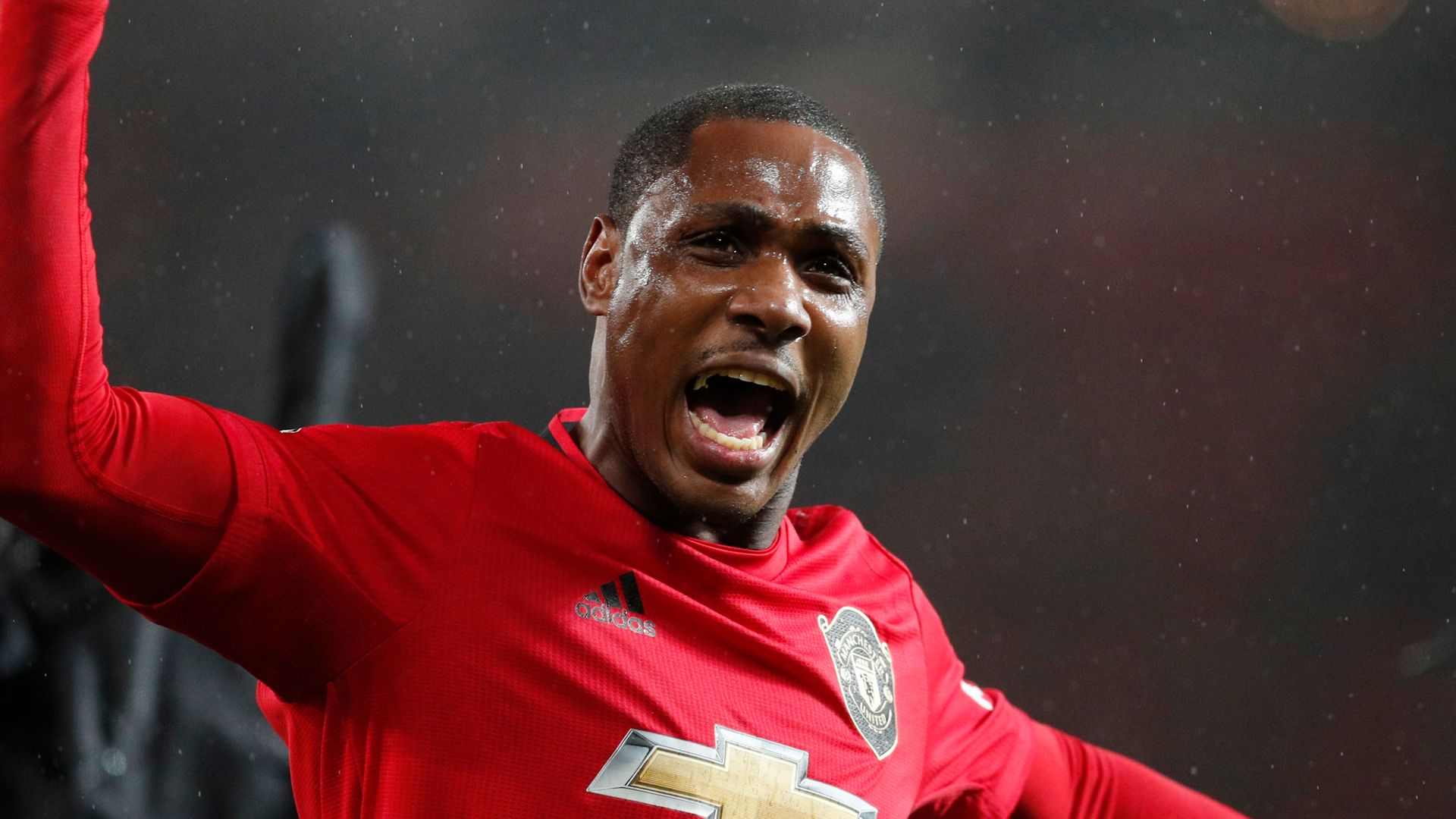 Mon, 12 Apr 2021 17:50:00 BST
Odion Ighalo's loan move to Manchester United from Chinese outfit Shanghai Shenhua in January 2020 is still considered one of the unlikeliest transfers of recent windows.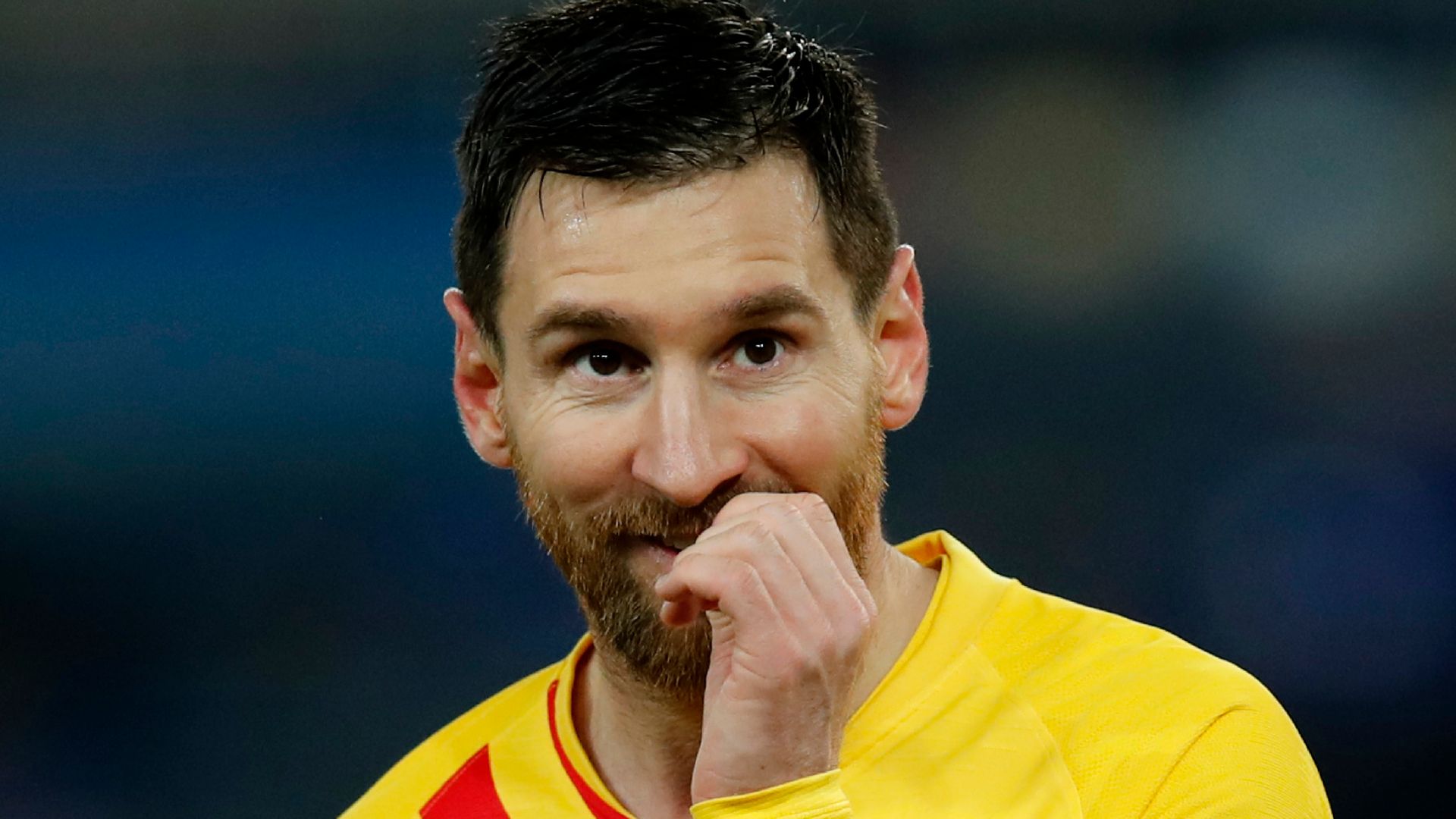 Mon, 12 Apr 2021 17:29:00 BST
Barcelona top the Forbes list of the world's 20 most valuable football clubs for the first time.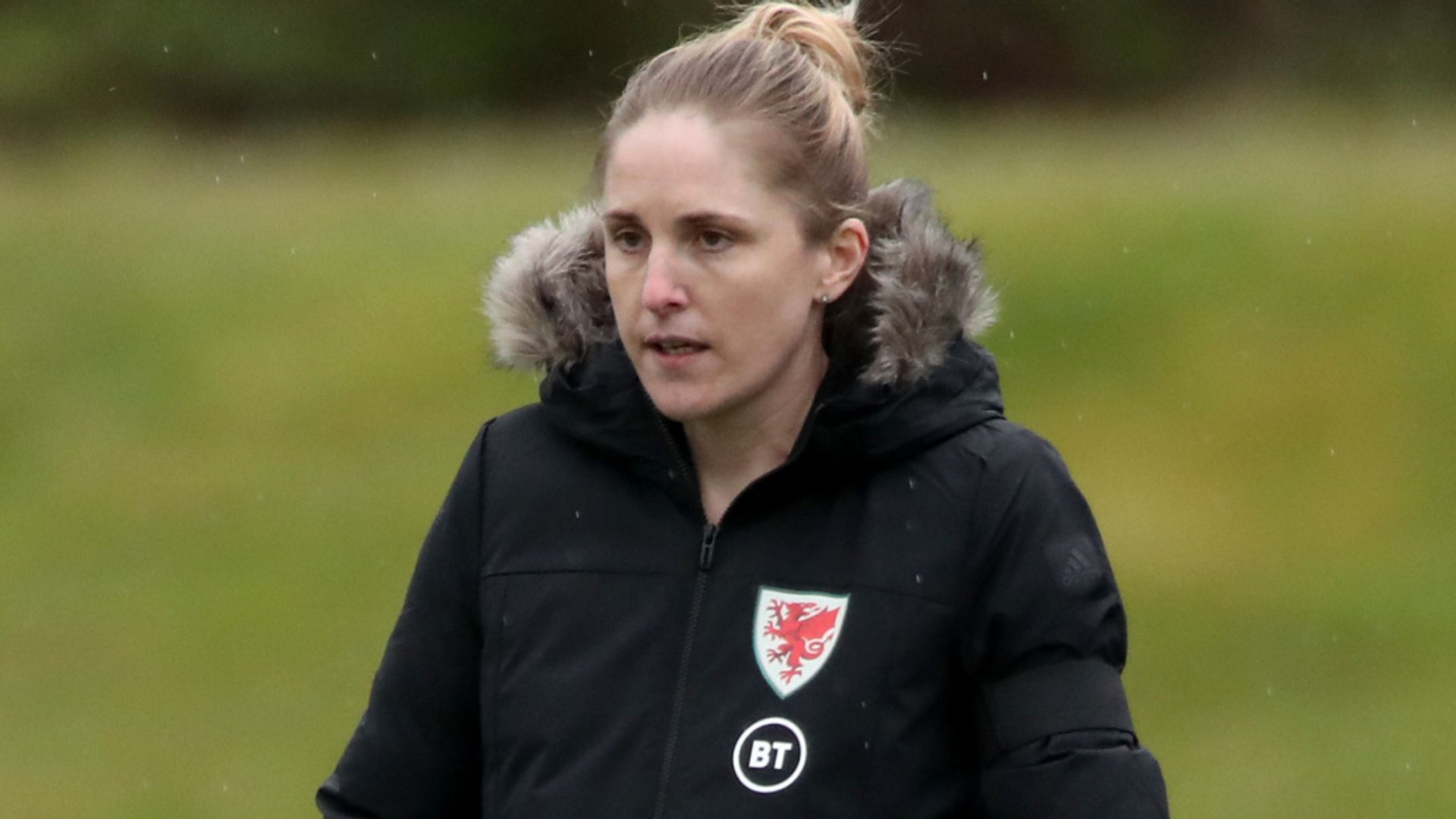 Mon, 12 Apr 2021 16:27:00 BST
Gemma Grainger believes the future is exciting for Wales Women as she attempts to build a team capable of qualifying for multiple major tournaments.
Mon, 12 Apr 2021 17:15:48 +0000
It's True Thompson's third birthday! In honor of her special day, relive some of her sweetest moments with mom, Khloe Kardashian, and see tributes from her adoring family!
Mon, 12 Apr 2021 17:00:54 +0000
Put your best skin forward as you step into spring this year! These hydrating and deliciously-scented body lotions are all a must-try for the sunny months ahead.
Mon, 12 Apr 2021 16:52:19 +0000
 A familiar face will be filling in for Luke Bryan when he misses the April 12 episode of 'American Idol.'
Mon, 12 Apr 2021 16:43:57 +0000
Former House Speaker John Boehner didn't hold back while counting all the ways he despises 'Lucifer' -- aka Senator Ted Cruz -- on 'The View.'
Mon, 12 Apr 2021 16:43:06 +0000
Surprise – Kevin McCallister is a dad. Macaulay Culkin and Brenda Song just broke the news that they're now the proud parents of a healthy baby boy.
Mon, 12 Apr 2021 16:09:23 +0000
Days after Diddy was spotted hanging out with 50 Cent's ex, the 'Candy Shop' rapper revealed if he and Puff are feuding over Daphne Joy.
Mon, 12 Apr 2021 16:08:57 +0000
After Lisa Rinna's daughter Amelia Hamlin informs her that she's dating Scott Disick, Kyle Richards shares her feelings.
Mon, 12 Apr 2021 15:44:01 +0000
Olivia Rodrigo took to her Instagram Stories to reveal to fans that she got a parking violation from the City of Los Angeles! Check out the photo she shared.
Mon, 12 Apr 2021 15:08:16 +0000
Kate Hudson slayed in an athletic bikini on Instagram, letting her natural beauty shine in the makeup-free pics as she modeled the new, nude two-piece.
Mon, 12 Apr 2021 15:04:15 +0000
John Travolta's 21-year-old daughter, Ella, got bangs for the first time in years, and showed off the makeover on Instagram.
Mon, 12 Apr 2021 09:46:32 PDT
Zack Snyder's Justice League writer explains the big responsibility he felt about the movie's depiction of Cyborg.
Mon, 12 Apr 2021 09:33:16 PDT
Andy Samberg and Cristin Milioti have already been discussing ideas for Palm Springs 2.
Mon, 12 Apr 2021 08:53:46 PDT
Doctor Strange saw millions of futures and only one with the Avengers winning. What if he was lying?
Mon, 12 Apr 2021 08:35:17 PDT
Set to Rage Against The Machine, Oscar Isaac is committed to justice in new training video for Marvel's Moon Knight.
Mon, 12 Apr 2021 08:13:35 PDT
Composer Benjamin Wallfisch's new take on the Mortal Kombat theme will have you hyped for the upcoming reboot.
Mon, 12 Apr 2021 07:54:13 PDT
Keanu Reeves has been spotted in Germany in preparation for John Wick 4.
Sun, 11 Apr 2021 12:03:25 PDT
Many found the ending of What Lies Below to be confusing, so writer and director Braden R. Duemmler offers answers.
Sun, 11 Apr 2021 11:09:32 PDT
Digital fan art of Anya Taylor-Joy as Barbara Gordon has some DC fans convinced that she'd make a perfect Batgirl.
Sun, 11 Apr 2021 10:44:45 PDT
Calling for Ben Affleck to get his own solo Batman movie, thousands of DC fans have the hashtag #MakeTheBatfleckMovie trending on Twitter.
Sun, 11 Apr 2021 10:02:57 PDT
Warner Bros./Legendary's Godzilla vs. Kong has earned $69.5 million domestically, which easily makes it the highest grossing movie of the pandemic.