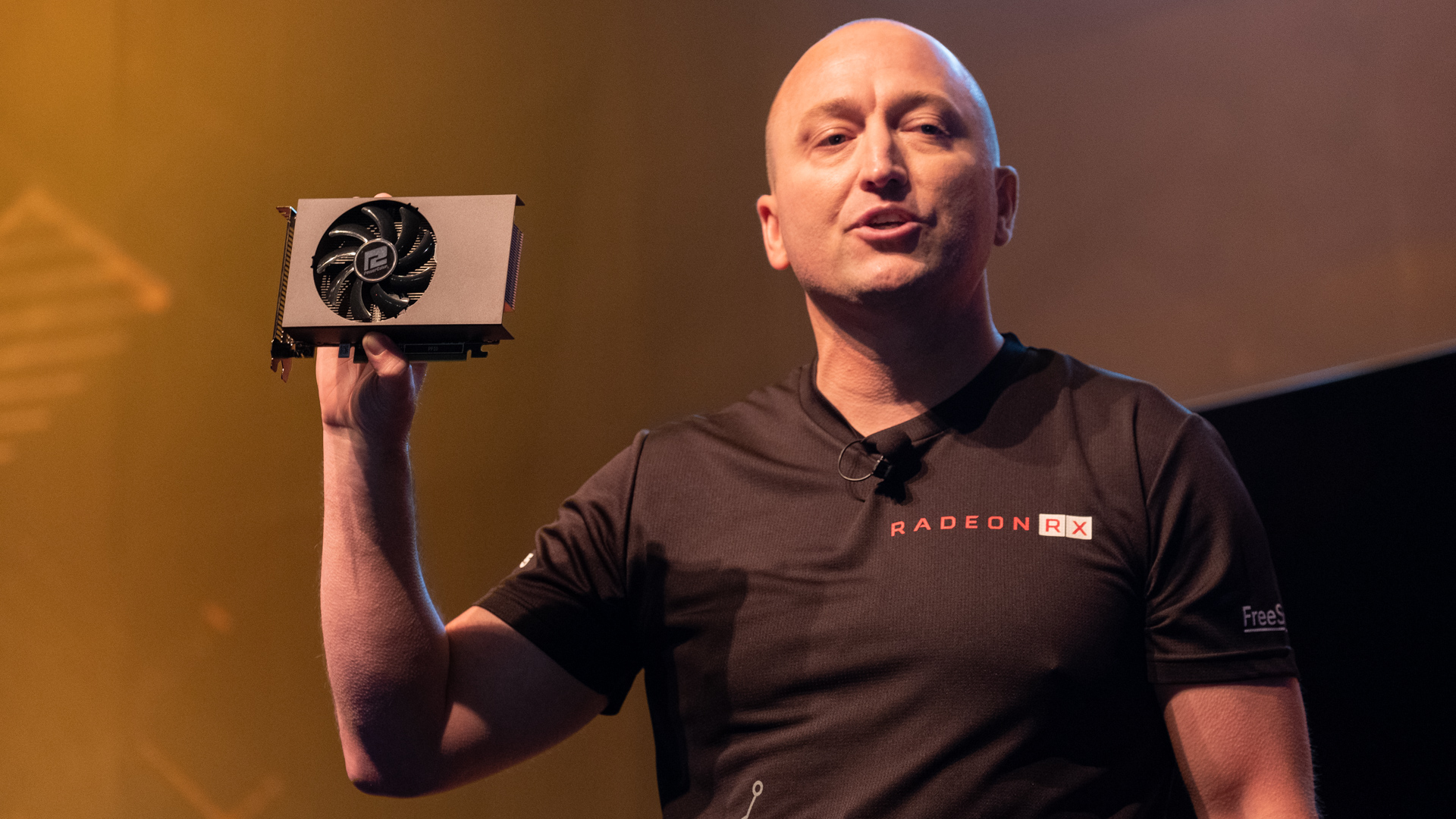 Thu, 23 May 2019 20:35:44 +0000
AMD Navi RX 3080 specs have leaked, showing promising mid-range performance.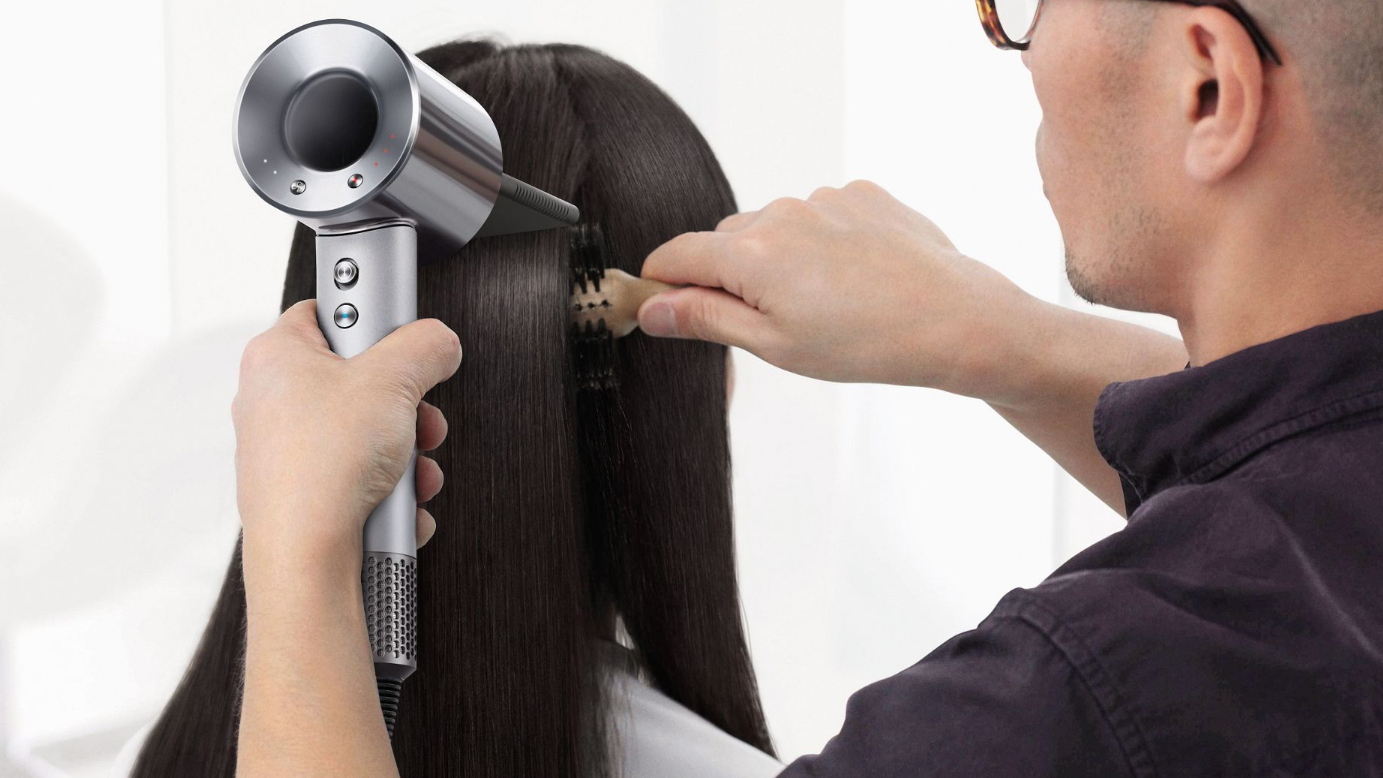 Thu, 23 May 2019 19:52:38 +0000
We have the best prices and sales for the top-rated Dyson Supersonic hair dryer.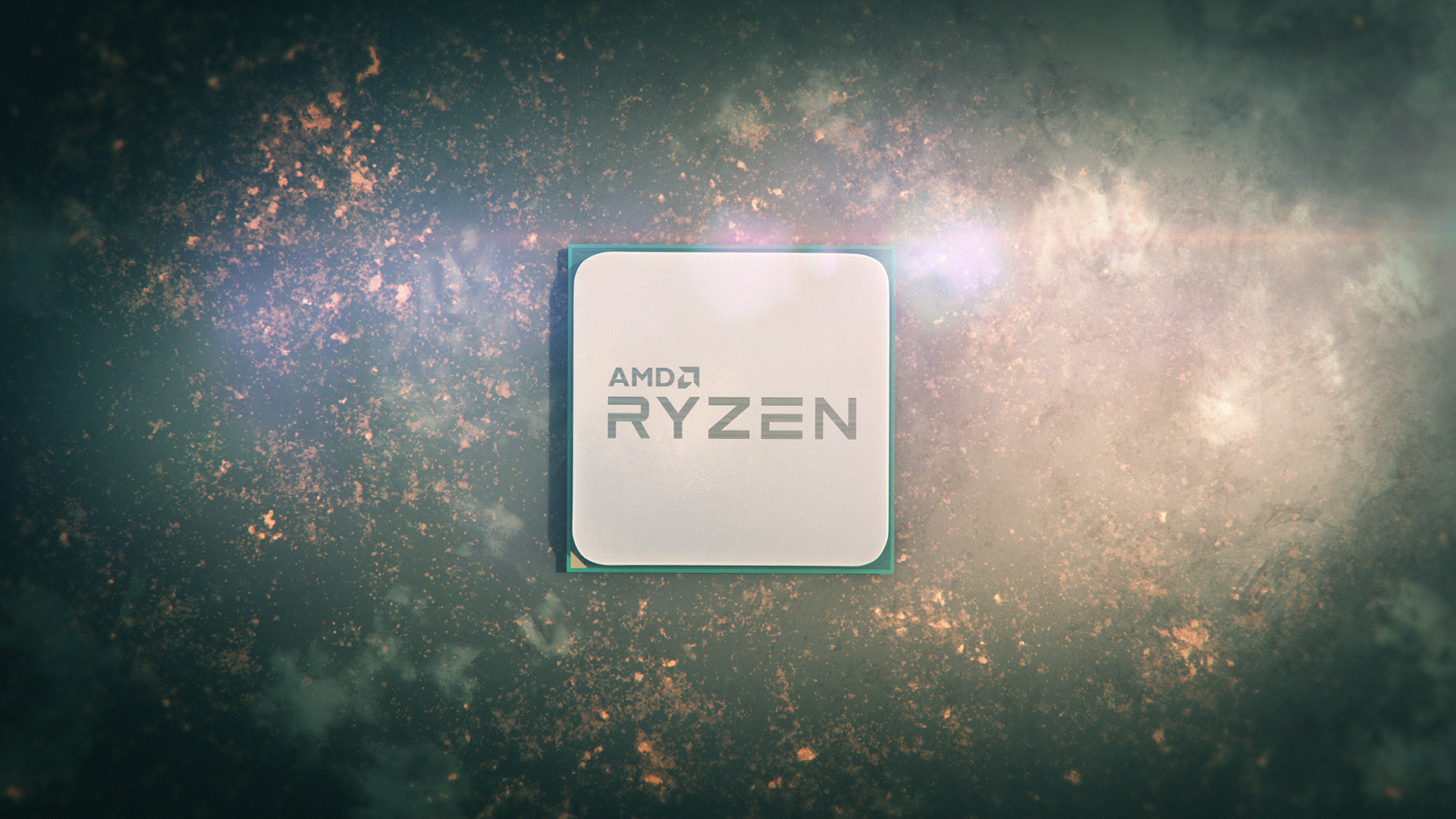 Thu, 23 May 2019 18:23:13 +0000
AMD's processor and are coming to Acer's mid-range Nitro and Swift laptops.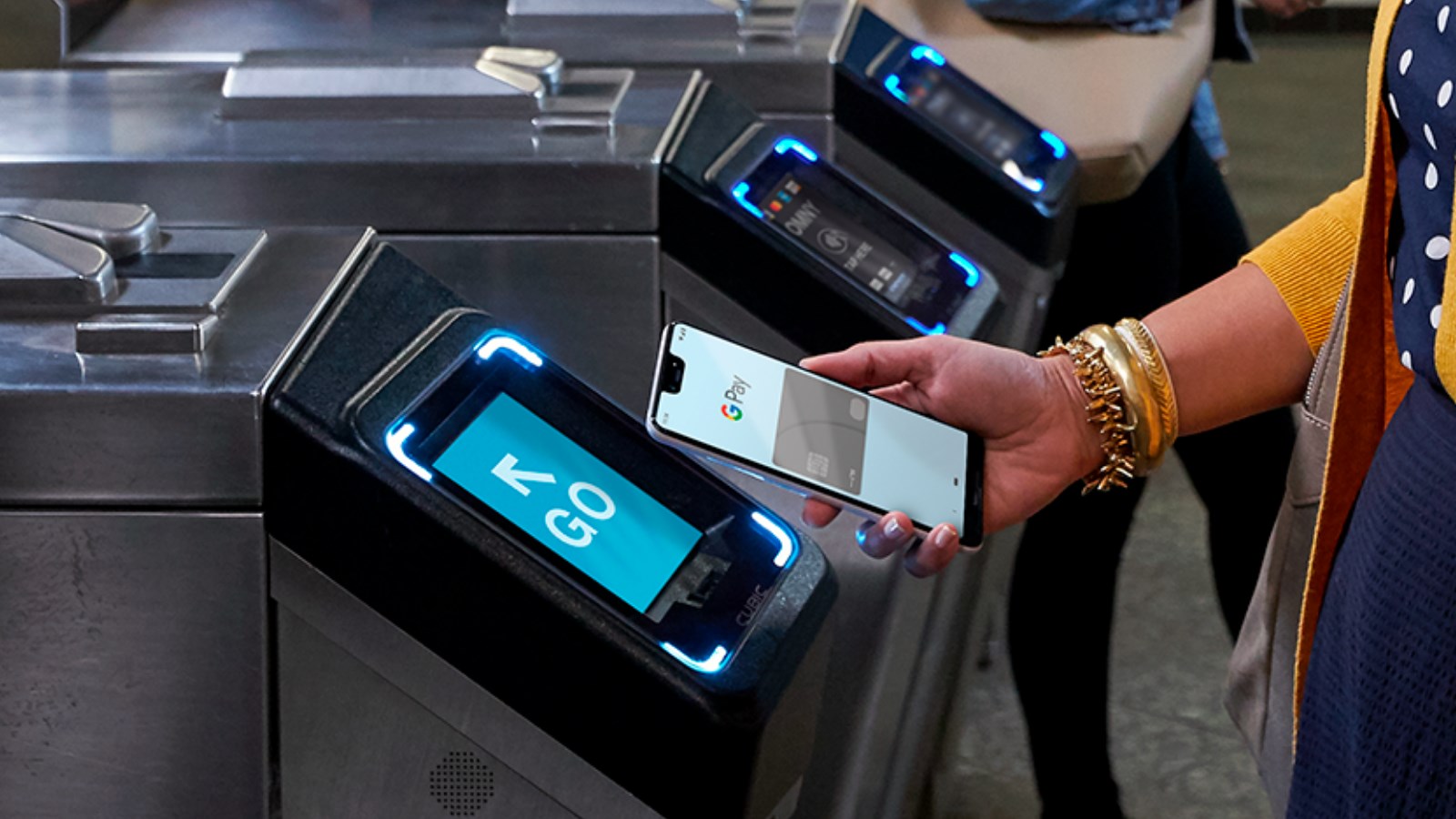 Thu, 23 May 2019 18:13:45 +0000
Google Assistant and Google Pay are all set to work with New York City's subway system.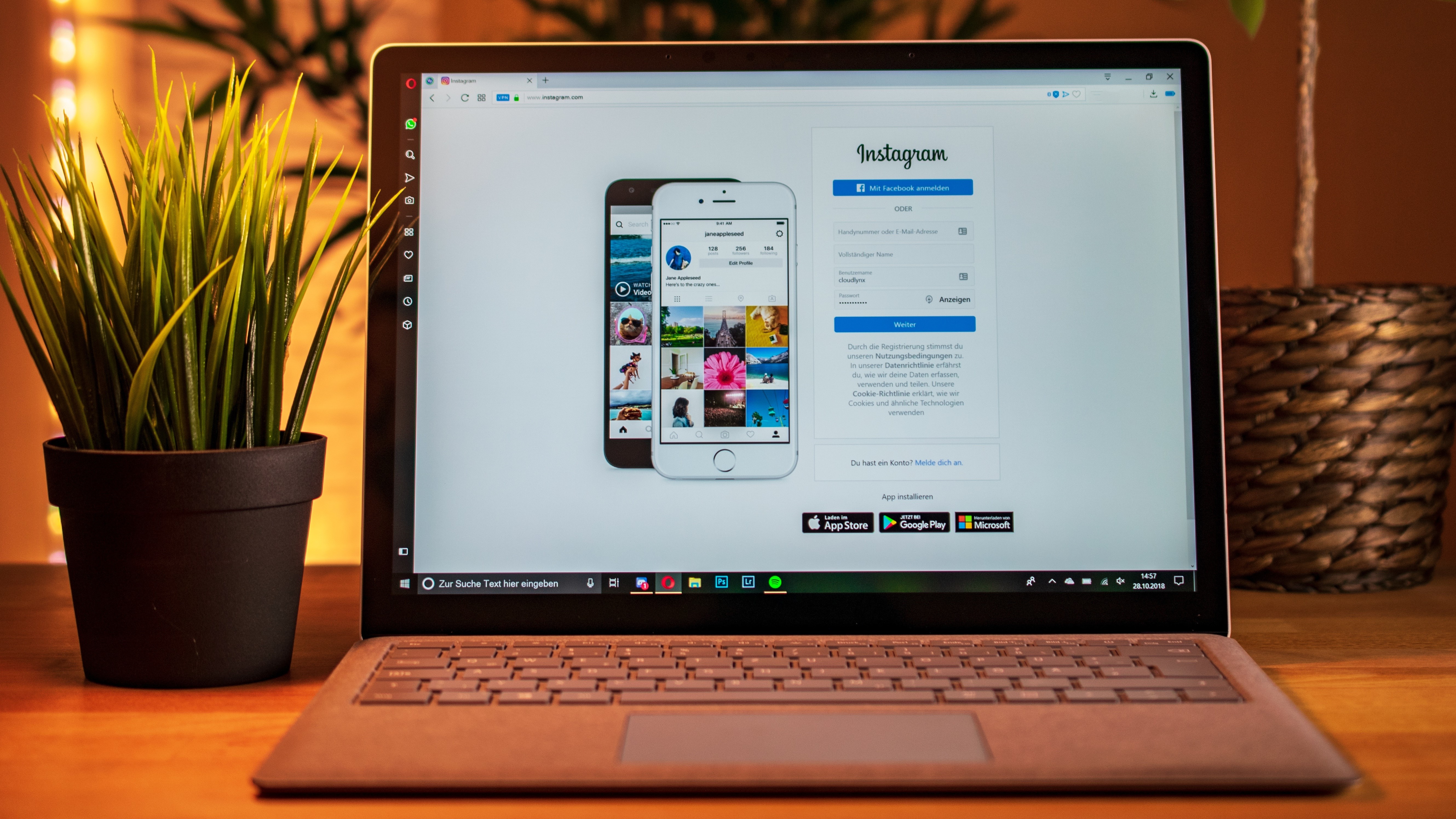 Thu, 23 May 2019 18:10:28 +0000
Security researcher David Stier has discovered that Instagram was leaking user's contact information via its website.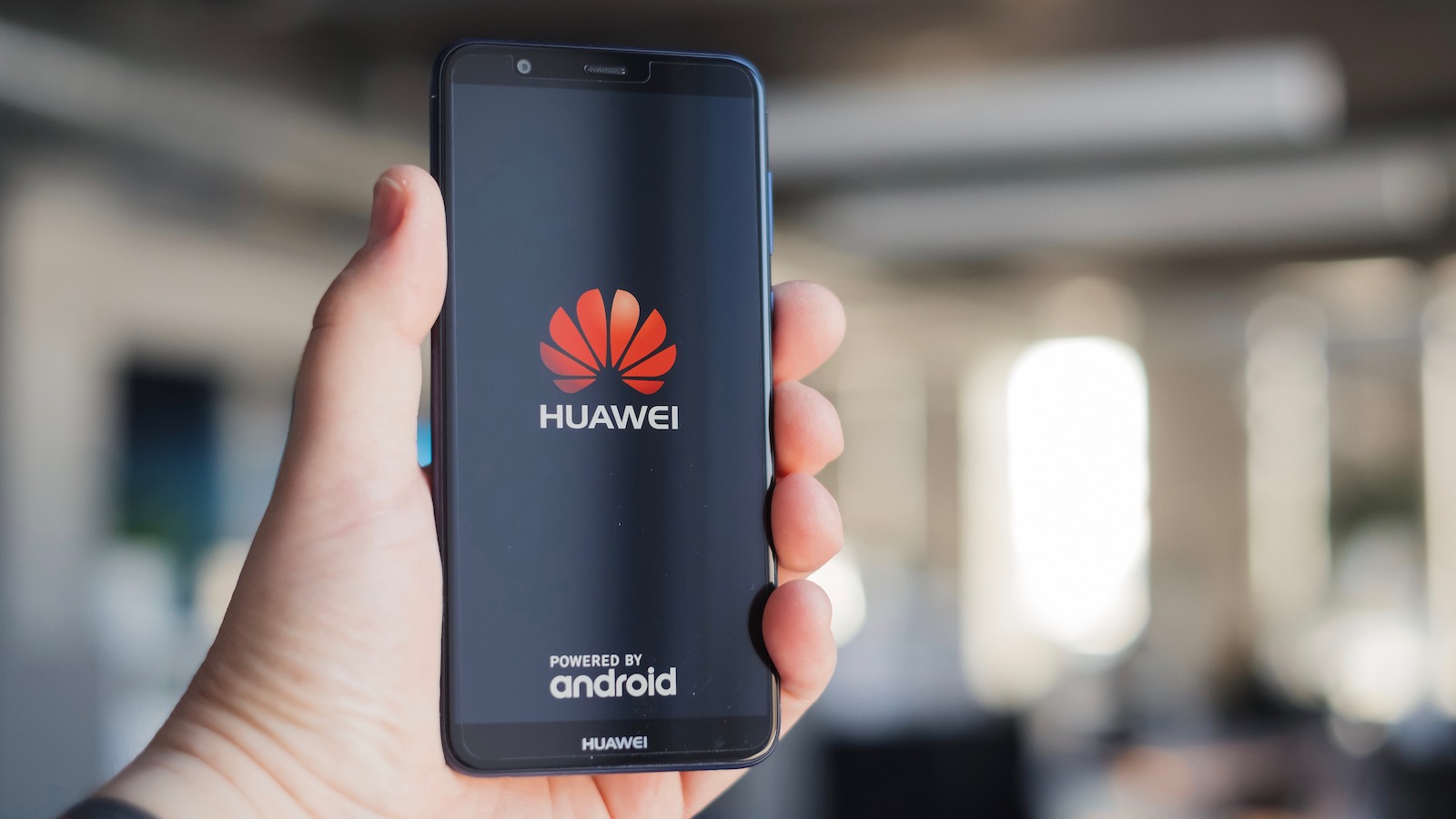 Thu, 23 May 2019 18:03:08 +0000
Update: details emerge over app store alternative as more suppliers pull out.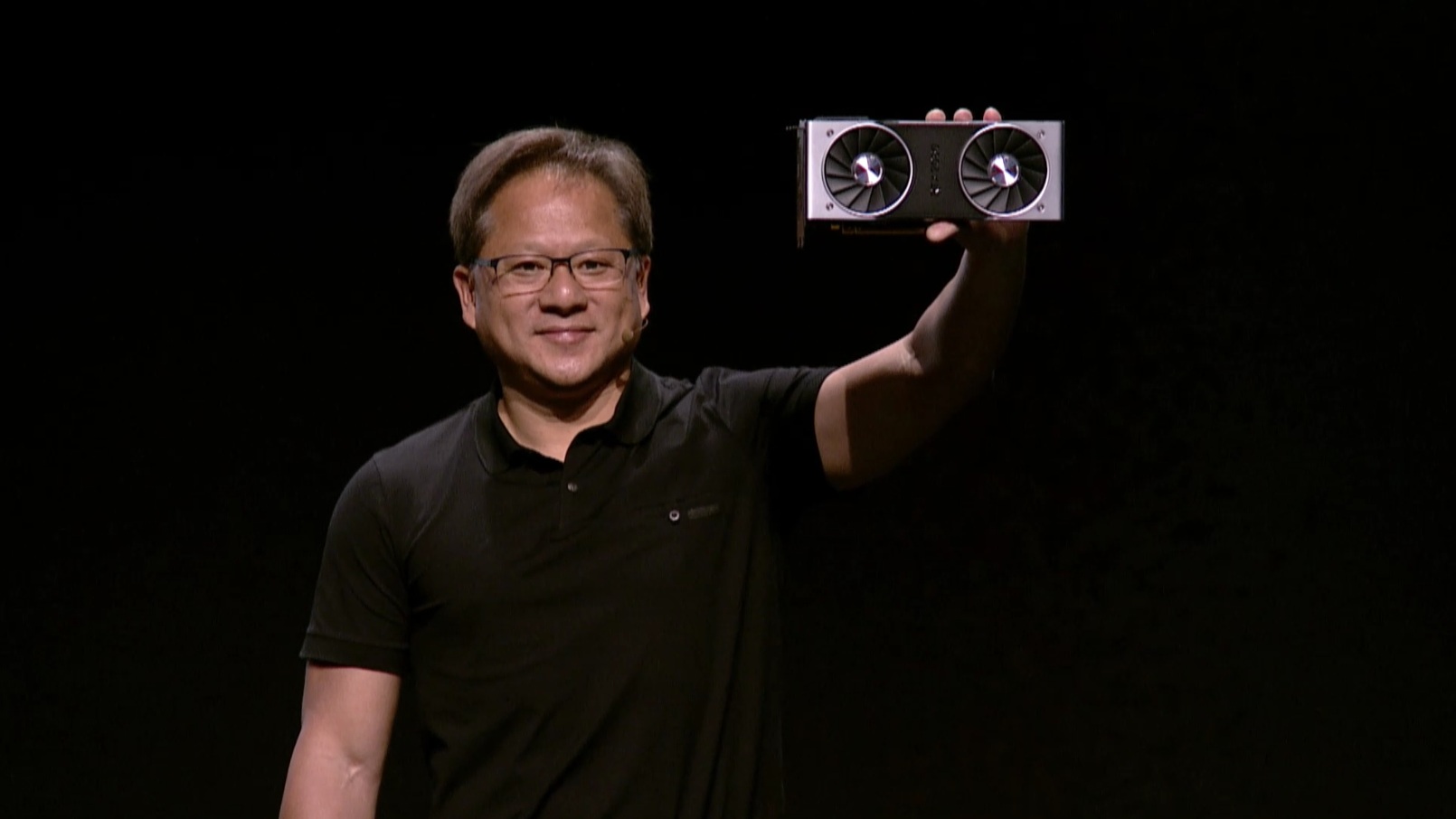 Thu, 23 May 2019 17:51:41 +0000
A cryptic Nvidia video teases a new graphics card ahead of Computex. What could it be?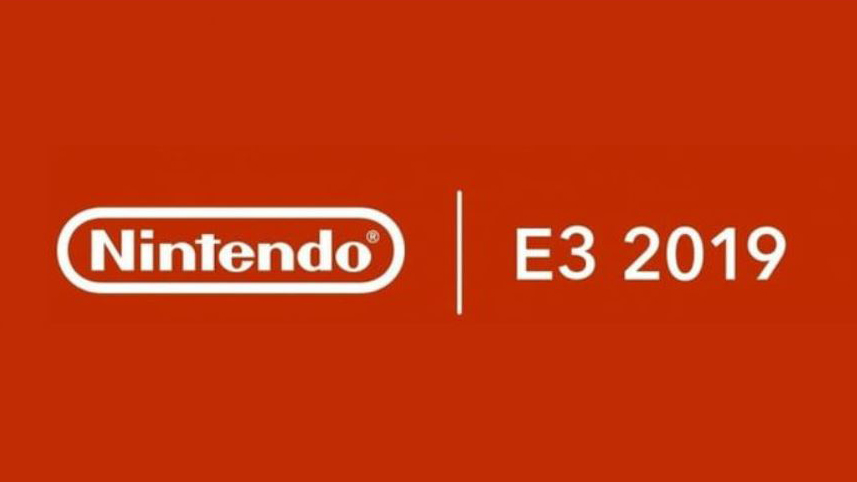 Thu, 23 May 2019 17:28:05 +0000
Here's everything we hope to see from Nintendo's special Nintendo Direct livestream at E3 2019.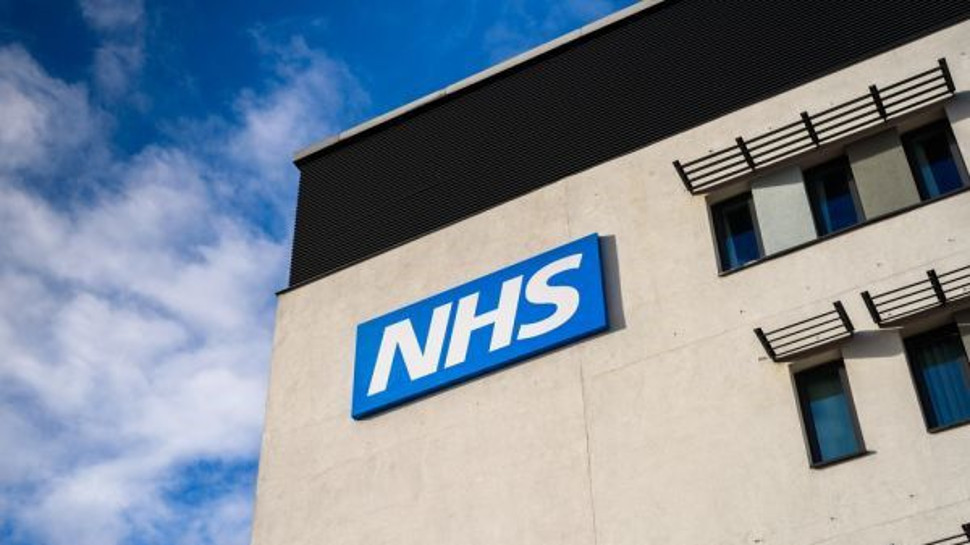 Thu, 23 May 2019 16:59:46 +0000
New data from OpenText shows NHS Trusts are still struggling to digitize despite the UK government's new Long Term Plan.
Thu, 23 May 2019 16:56:10 +0000
The Apple Watch 3 is on sale at Walmart and down to its lowest price of $199.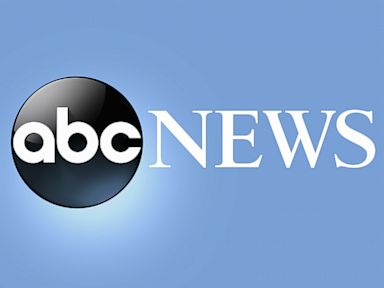 Thu, 23 May 2019 18:46:57 -0400
Advocates for a 20-year-old Guatemalan woman shot dead by a U.S. Border Patrol agent last year are demanding $100 million in damages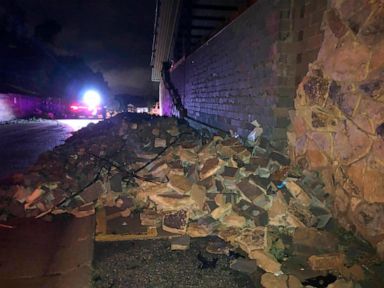 Thu, 23 May 2019 18:37:30 -0400
A sheriff is urging people living along a river in far southeast Kansas to voluntarily evacuate their homes because of flooding concerns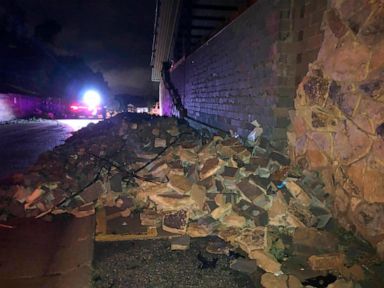 Thu, 23 May 2019 18:29:31 -0400
An outbreak of nasty storms spawned tornadoes that razed homes, flattened trees and tossed cars across a dealership lot, injuring about two dozen people in Missouri's capital city and killing least three others elsewhere in the state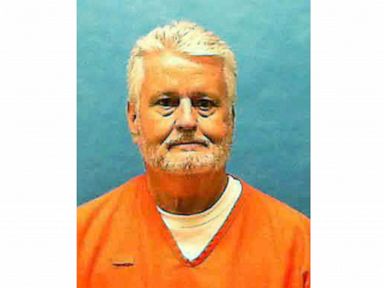 Thu, 23 May 2019 18:27:16 -0400
The U.S. Supreme Court has cleared the way for the execution of a serial killer who killed 10 women in Florida.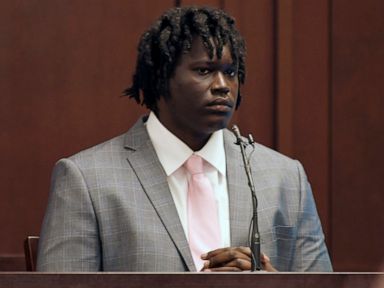 Thu, 23 May 2019 18:26:28 -0400
Jurors have heard jail calls in which a suspect charged with fatally shooting a woman and wounding seven people at a Nashville church in September 2017 laughs about the incident with his then-girlfriend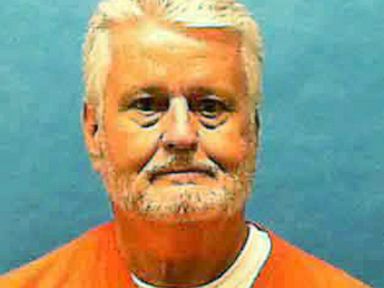 Thu, 23 May 2019 18:22:58 -0400
Ahead of his execution, a survivor recalls her time with a Florida serial killer before he was arrested in a 1984 murderous spree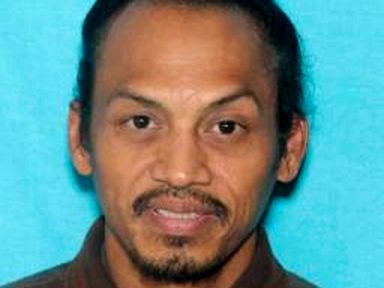 Thu, 23 May 2019 18:22:27 -0400
Police in Idaho are searching near a small town for a man suspected of shooting and killing a motorist along a desolate stretch of interstate highway in Utah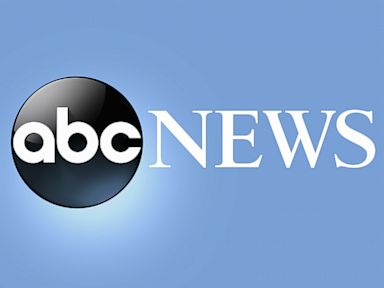 Thu, 23 May 2019 18:15:27 -0400
An Arizona man has been arrested for allegedly burying his dead mother in his backyard to continue receiving her Social Security checks and Veterans Affairs benefits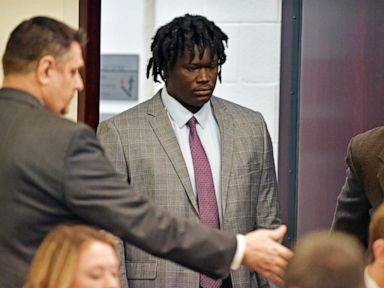 Thu, 23 May 2019 18:12:29 -0400
A jury will return to consider whether to convict a man charged with fatally shooting a woman and wounding seven people at a Nashville, Tennessee, church in 2017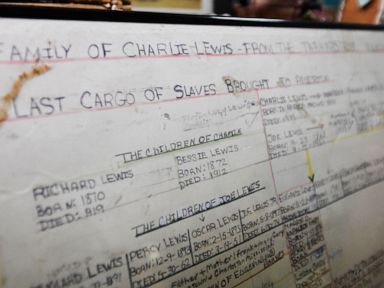 Thu, 23 May 2019 18:09:16 -0400
The wreck of the final U.S. slave ship has been found in coastal waters infested with alligators and poisonous snakes

Thu, 23 May 2019 22:36:00 BST
Liverpool chief executive Peter Moore will raise the issue of ticket allocations with UEFA president Aleksander Ceferin when the pair meet for the Champions League final in Madrid next week.

Thu, 23 May 2019 21:54:00 BST
St Mirren appear to have the whip hand in the Ladbrokes Premiership play-off final after a goalless first leg at Dundee United.

Thu, 23 May 2019 17:56:00 BST
Michael van Gerwen underlined his domination of darts by beating Rob Cross in Thursday night's final to add a fifth Premier League success to the third world title he won at Alexandra Palace in January.

Thu, 23 May 2019 21:27:00 BST
Kevin Durant is unlikely to be ready for the start of the NBA Finals, but the Golden State Warriors are hopeful he can return during the series.

Thu, 23 May 2019 20:00:00 BST
Jose Mourinho will not become the next Juventus manager despite being endorsed for the role by Cristiano Ronaldo., Sky Sports News understands.

Thu, 23 May 2019 20:46:00 BST
Bury owner Steve Dale has revealed he is struggling with an incurable form of leukaemia in an emotional statement outlining his desire to save the club.

Thu, 23 May 2019 20:37:00 BST
Regal Reality put his quirks aside and showed his class to give trainer Sir Michael Stoute a 10th victory in the Matchbook Brigadier Gerard Stakes at Sandown.

Thu, 23 May 2019 20:00:00 BST
Michael van Gerwen reached a seventh consecutive Premier League final with victory over Daryl Gurney setting up a showdown with Rob Cross.

Thu, 23 May 2019 19:49:00 BST
Deontay Wilder's explosive win has set the scene for lucrative fights with Anthony Joshua, Dillian Whyte and Tyson Fury, but negotiations remain complicated, warned Matchroom Sport chairman Barry Hearn.

Thu, 23 May 2019 23:37:00 BST
All the top stories and transfer rumours from the back pages of Friday's national newspapers...
Thu, 23 May 2019 22:06:39 +0000
Who is Kiddy Smile? Here's what you should know about the Parisian DJ who tested Cannes Film Festival's 'tuxedo and bow tie' protocol with two binary-breaking outfits.
Thu, 23 May 2019 21:54:29 +0000
After making transphobic joke on 'RHOBH,' Lisa Vanderpump has felt the wrath of the community. She's devastated about the reaction and is beefing up security at her restaurants.
Thu, 23 May 2019 21:49:25 +0000
'Henry Danger' actor Michael D. Cohen has finally gone public with his trans story, revealing that he was 'misgendered at birth.' But there is much more to know about the Nickelodeon star.
Thu, 23 May 2019 21:21:08 +0000
Wendy Williams' breast implants look incredible after 25 years without any maintenance! Amazing, right? — Three board-certified plastic surgeons explained to HollywoodLife why her chest is still so perky after so long!
Thu, 23 May 2019 21:16:12 +0000
Vanna White EXCLUSIVELY spoke to HollywoodLife about how Alex Trebek is doing while he battles pancreatic cancer.
Thu, 23 May 2019 20:22:03 +0000
Jordyn Woods isn't part of the Good American family anymore, but she's back in fashion with her new workout clothing line. The first ad, featuring Jordyn and other models, is so beautiful!
Thu, 23 May 2019 20:08:24 +0000
A revival of 'Beverly Hills, 90210' is premiering later this summer -- 19 years after the show wrapped its 10-season run -- and Jennie Garth tells us why now was the perfect time for a return to the famous zip code.
Thu, 23 May 2019 19:39:05 +0000
Tamar Braxton is happy and in love and she's not afraid to show it, as her pre-Memorial Day weekend video clearly demonstrates. But the singer's romantic clip was cut short when her 5-year-old caught her kissing her man.
Thu, 23 May 2019 19:33:15 +0000
It's hard to believe it's been 3 months since T.I.'s sister Precious suddenly passed away, but the rapper is keeping her memory alive on what would have been her birthday.
Thu, 23 May 2019 19:15:11 +0000
After spending years dissing each other, Joyner Lucas and Logic have finally settled their differences in order to come together for an epic 'banger,' and fans are SO hyped over it.
Thu, 23 May 2019 15:27:28 PDT
Warner Bros. has released a new clip from the Godzilla: King of the Monsters soundtrack ahead of its release tomorrow.
Thu, 23 May 2019 15:14:59 PDT
While Marvel Studios' Avengers: Endgame has been breaking box office records left and right, it might not be able to top Avatar.
Thu, 23 May 2019 14:35:12 PDT
Following its premiere screening at Cannes, Quentin Tarantino reveals he may add footage to Once Upon a Time in Hollywood ahead of its release.
Thu, 23 May 2019 13:44:34 PDT
The Terminator: Dark Fate trailer was released this morning and it ended up with Arnold Schwarzenegger answering some fan questions.
Thu, 23 May 2019 12:39:18 PDT
Director James Gunn isn't prepared to say whether or not The Suicide Squad is a reboot or a sequel to the 2016 movie.
Thu, 23 May 2019 11:10:06 PDT
Once Upon a Time in Hollywood reportedly features less Margot Robbie than previously thought, but Quentin Tarantino rejects this hypothesis.
Thu, 23 May 2019 10:33:18 PDT
Lionsgate has already pulled the plug on Hellboy at the U.S. box office after just five weeks of release.
Thu, 23 May 2019 10:13:44 PDT
Tessa Thompson and Chris Hemsworth are leading the way in the latest look at Men in Black: International.
Thu, 23 May 2019 09:45:42 PDT
Director Todd McFarlane is trying to get various investors to agree on the Spawn movie script, which is proving to be problematic.
Thu, 23 May 2019 09:22:37 PDT
James Cameron and Tim Miller take us behind-the-scenes in the latest look at Terminator: Dark Fate.